Clip Art Standard
This cardinal mascot clip art collection features our standard 40 illustrations of the cardinal participating in activities related to school, sports and holidays. The cardinal is riding in a school bus, working on a computer, holding a report card and playing football, basketball, baseball and soccer.
Clip Art Behavior
The cardinal Behavior Clip Art Set has illustrations of the cardinal mascot demonstrating responsibility, respect, kindness, determination, tolerance, anti-bullying and other common character traits and positive behaviors.
Logos-Cartoon
These logos are customized with your school name and colors. These logos are used on posters, banners, signs and other products in our Roll Out Kits.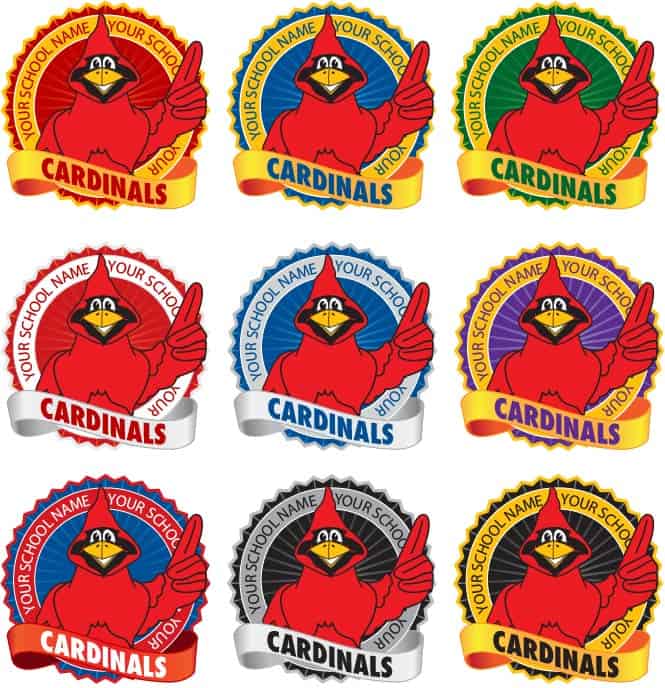 Logos-Graphic
Costume