We have two kid-friendly lion mascots, and a lion cub mascot. Each has its own clip art set and PBIS Roll Out Kit that features the lion mascot in posters, banners, gotcha rewards, hallway street signs, t-shirts and other visual aids.
Clip Art
This lion mascot is designed to be used as a role model to visually demonstrate positive behaviors to support elementary schools' PBIS or character education programs. We make it mean something special to "be a lion," and create a strong sense of community. It's called creating a mascot-centric school climate, and it's a great way to build a strong foundation for teaching social skills and positive behavior. When a child considers themselves a "lion," they instantly have lion friends and are part of the lion community. They have lion rules and a lion way of doing things. There is a lion code of conduct. When it comes time to make a decision, they should think "what would a lion do?" And that would lead them to make a good decision; get a good outcome, and result in a good time. All positive reinforcement. The kid-friendly lion in our PBIS Roll Out Kits give a visual tool that greatly simplifies complex concepts like respect and responsibility. They make learning proper social skills fun and engaging. Learn more about our PBIS Roll Out Kits by downloading one of our catalogs.
Logos
For older students, these logos are customized with your school name and colors. These logos are used on posters, banners, signs and other products in our Roll Out Kits.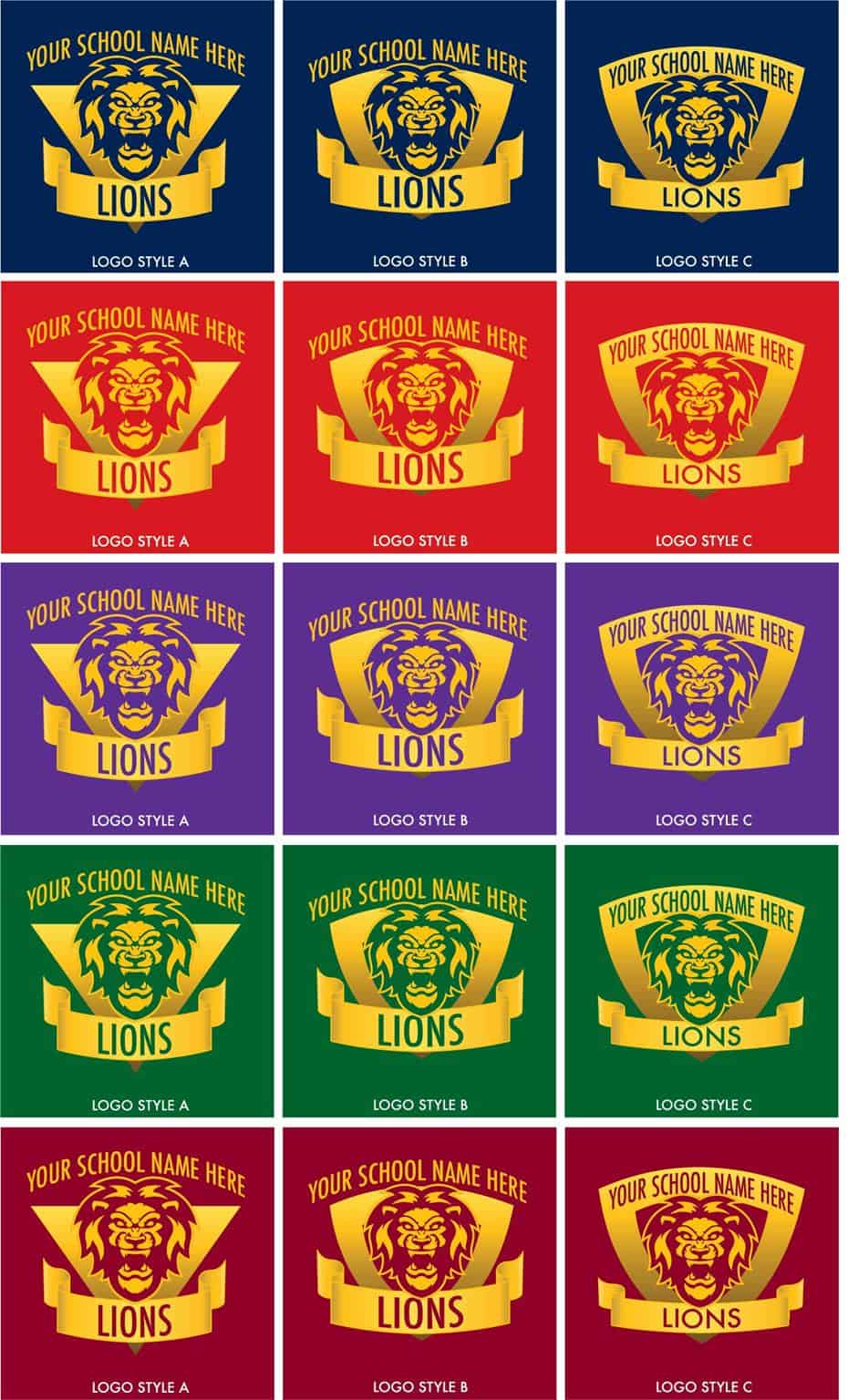 Posters
Rules 2
Banners
Costumes
Catalog