Clip Art
Rewards
Posters
Banners
Signs
Costume
Misc.
Catalog
Standard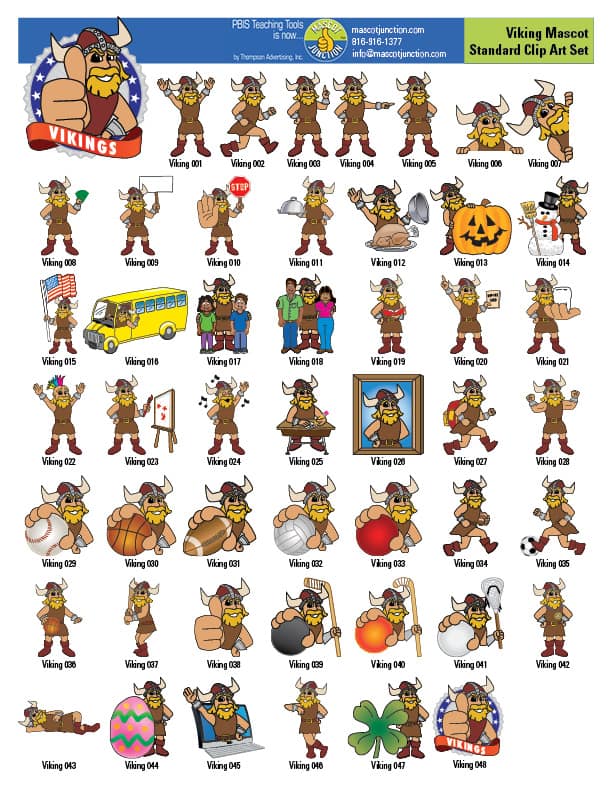 The Viking Mascot Standard Clip Art set features the Viking doing activities related to school, sports and holidays.
Behavior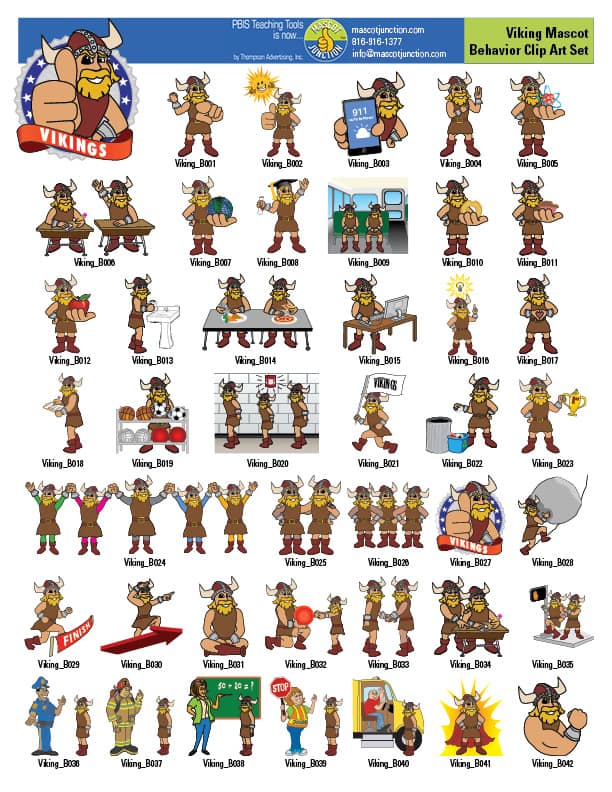 The Viking Mascot Behavior Clip Art Set features the Viking demonstrating positive behavior for PBIS schools.
Options
For schools with older students we also offer graphic style mascots.