Social Distance
Get Social Distancing Floor Stickers customized with your school mascot. Choose from several styles, and let our experts help you choose the right material for a variety of floor surfaces including: Vinyl, Epoxy, Carpet, Tile, Concrete, Asphalt, etc.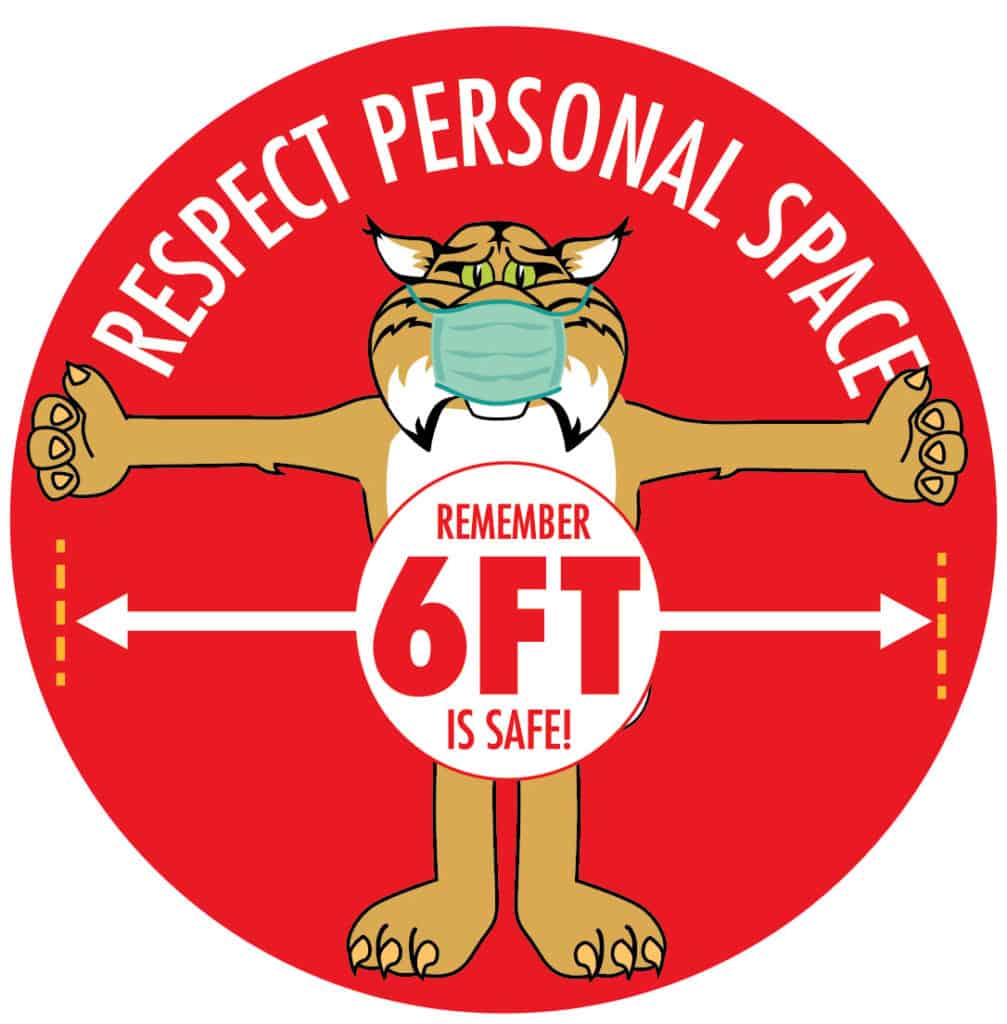 Our stickers are made from commercial grade materials and printed with UV inks for lasting quality. And your maintenance team will like how there is no residue left behind when removed. Beware of cheap stickers that can begin pealing off within just a few days, and create a huge headache for your maintenance personnel.
Our stickers are sold on 2ft x 4ft sheets, in sets of 32, 18 or 10, depending on the style and size. Each sticker is individually die-cut. Learn more and get a quick quote here.
Our Mega Sticker Paw Prints, Bird Feet Prints and Stop Signs can also be used to direct and control foot traffic.
Wall
Floor
Customized for you. Durable laminated floor stickers made with commercial grade materials.
12" x 5" vinyl floor stickers for reinforcing social distancing guidelines in your school. Use paw prints or arrows & lines to control traffic flow.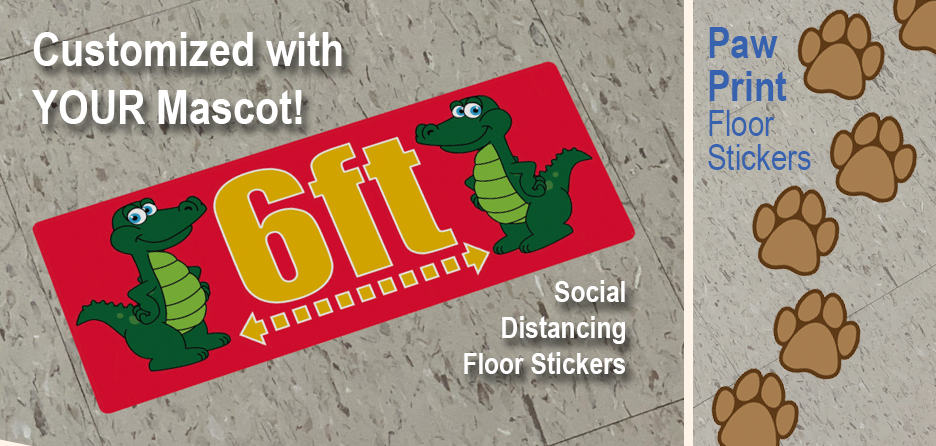 Choose from two styles of social distancing floor stickers, each featuring a kid-friendly version of your school mascot to make social distancing part of your schools climate and culture. Indoor and outdoor options are available.
Round stickers are 9.7 inches in diameter and are available in English or Spanish. Sold in sets of 10 on a die-cut sheet that is 20" x 48".
Rectangular stickers are 11.75" x 4.75" and are sold in sets of 18, on a die-cut sheet that is 24" x 48".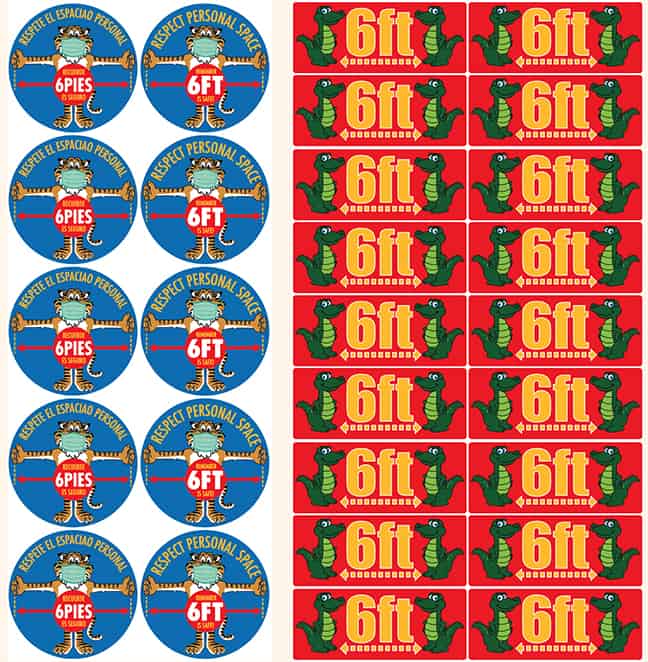 Social Distancing Floor Stickers can be printed on indoor or outdoor (textured) material.
Indoor stickers are printed on 3 mil vinyl with an ultra tough anti-slip 7 mil lamination for extra protection. Each features an easy-to-install adhesive backing for applications on clean, smooth surfaces.
Outdoor stickers are printed on our Brick Sticker adhesive foil material. It is design for textured surfaces like asphalt, concrete, brick, block and ceramic tile. This material is often used in parking lots and sidewalks because of it's durability.
Stair
Stair Stickers are printed on the same commercial-grade material as Floor Stickers. Standard dimensions are 5ft wide by 5 inches tall. Custom sizes are available.
Window
Window Perfs provide an extra layer of security for your school.
Click to learn more!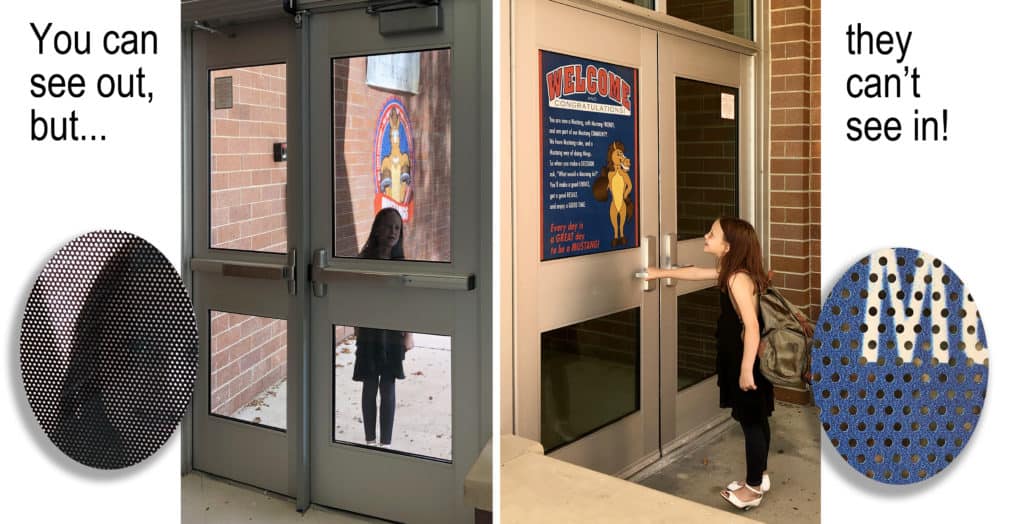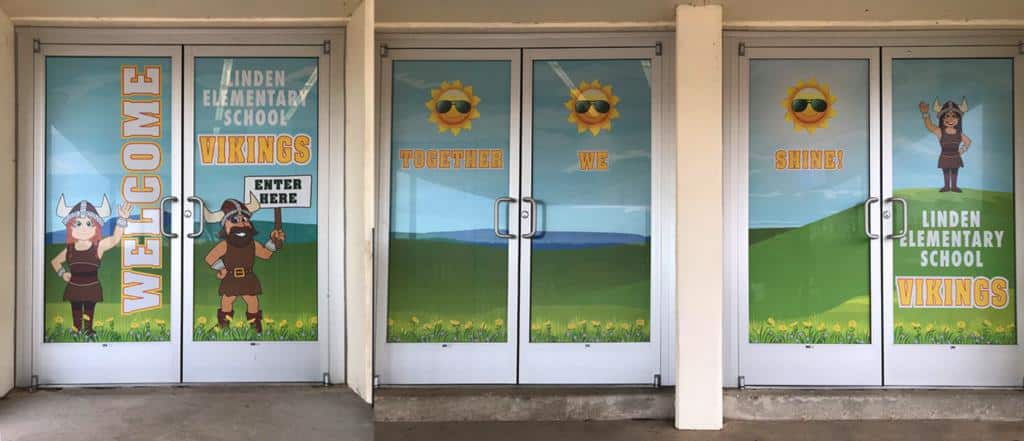 Outdoor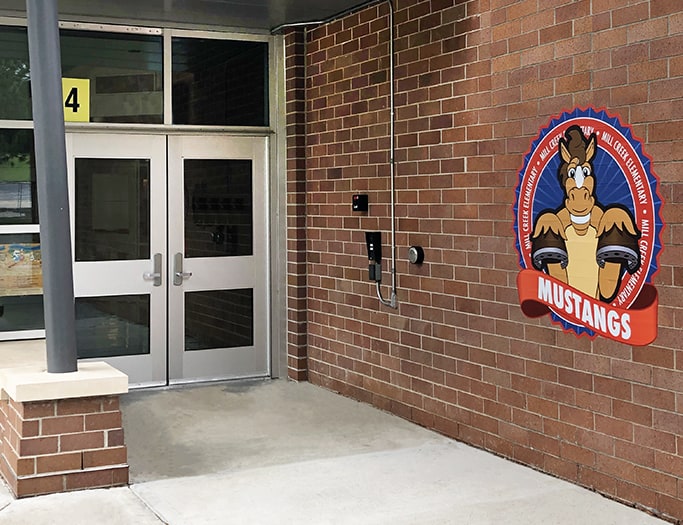 Brick Stickers™
Adheres to brick, block, concrete, asphalt and rough surfaces
Outdoor and indoor applications
Can last up to 24 months, or longer*
Heavy-duty aluminum foil with adhesive backing
Printed with UV ink for longer life in sunlight
Removes without residue
Fast and easy to install - just peel and stick!
*The amount of UV rays affects the life of all outdoor signage. Actual life may vary based on amount of exposure to sun light (UV rays).
Sensory Paths
Bumper
Small Rewards
Tattoos