Have this eagle customized with your school colors. We change the color of his sweatshirt and trim, in all 80 of the illustrations that come in his clip art set. Amazing! Then we use these illustrations to create posters, banners, signs, t-shirts and other items to bring your PBIS theme to life.
Clip Art
Choose from two clip art sets of this eagle mascot. The Behavior clip art set features the eagle demonstrating positive behaviors to support PBIS programs. The Standard Clip Art set features the eagle mascot participating in activities related to school, sports and holidays.
Eagle Options
Choose from 3 different styles of eagle mascots. Each has their own 80-pose clip art set and are used in PBIS Roll Out Kits to make banners, signs and posters. Style 2 and 3 eagles can also come with a custom colored shirt or sweater, and we can put your school logo or initials on his chest - in ALL 80 clip art illustrations.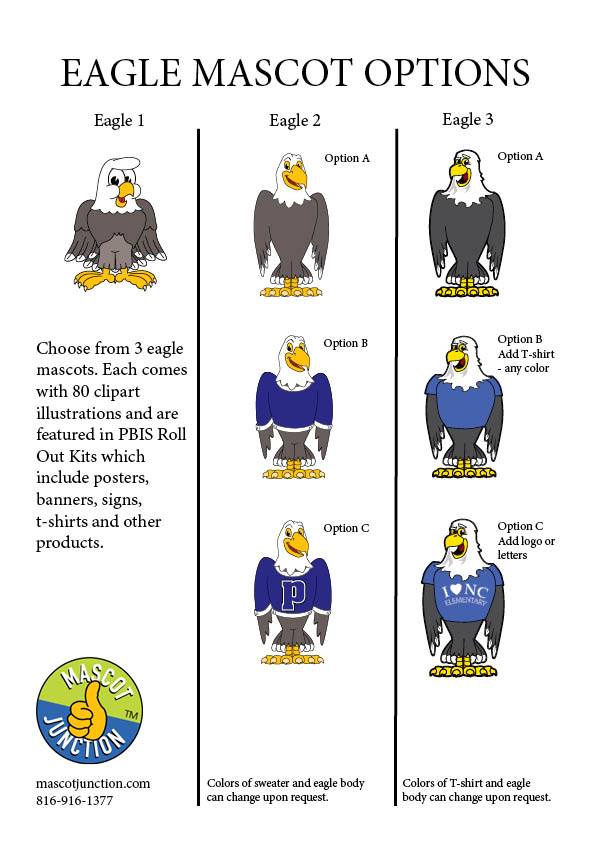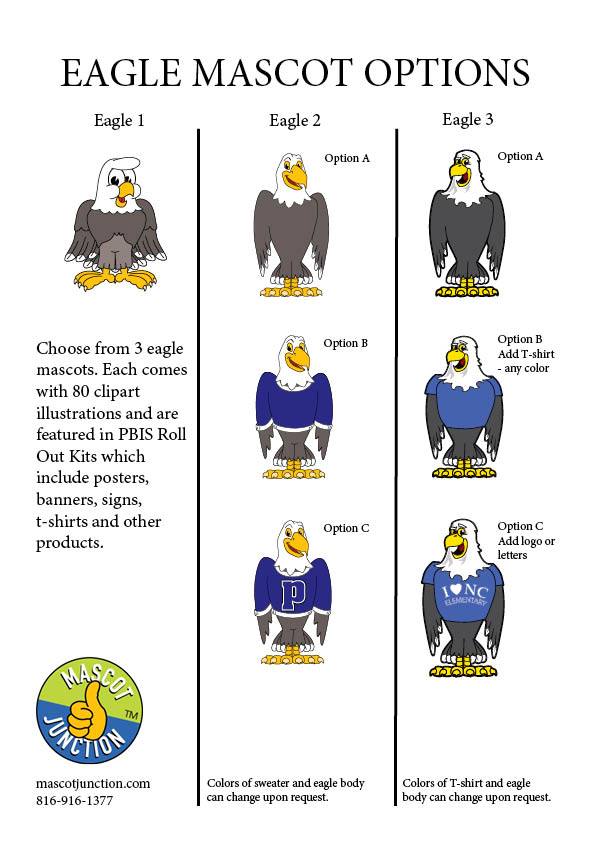 Rewards
Posters
Matrix
Use our matrix template to get started with your PBIS program. Click the matrix (below) to download the editable word document. Customize it with your own expectations, then send it back to us, and we'll bring it to life with engaging illustrations of your mascot visual demonstrating the behaviors.
Rules 1
Rules 2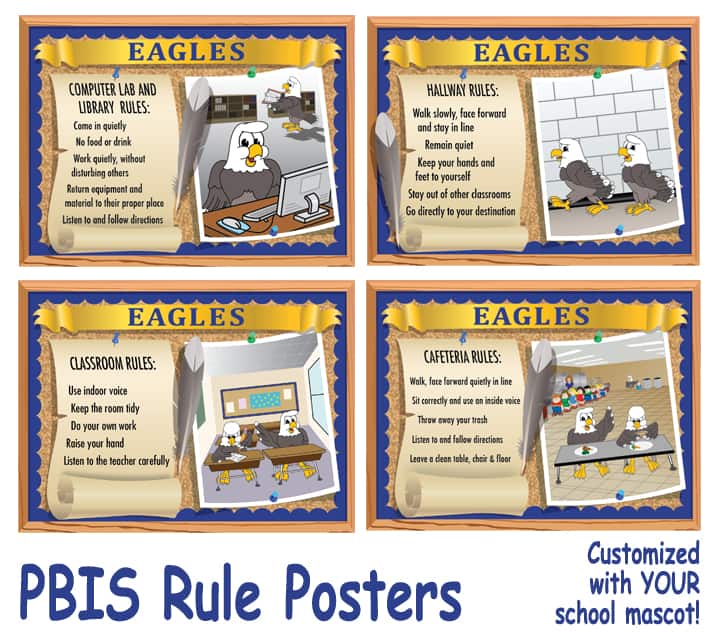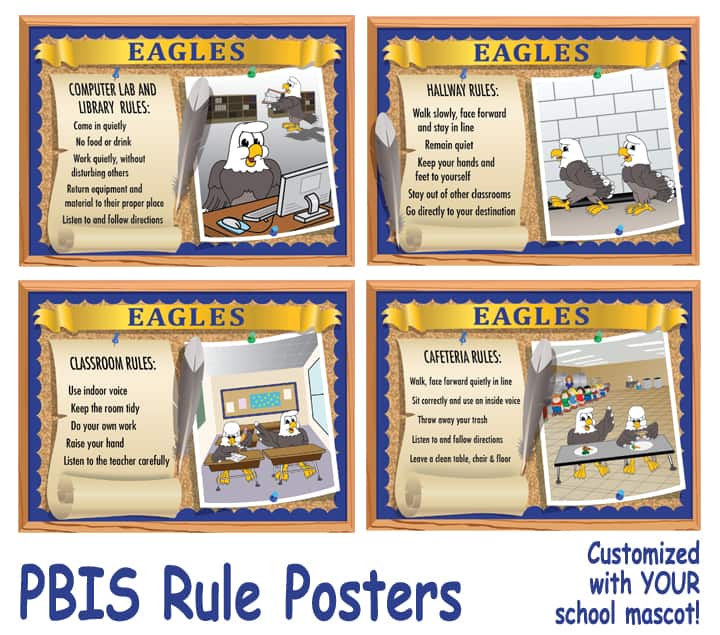 Banners
Signs
Street Signs
A-Frame Signs
Wallets
Stories
T-Shirts
Great prices on top quality t-shirts
Catalog