Get floor mats for your school customized with your logo or mascot.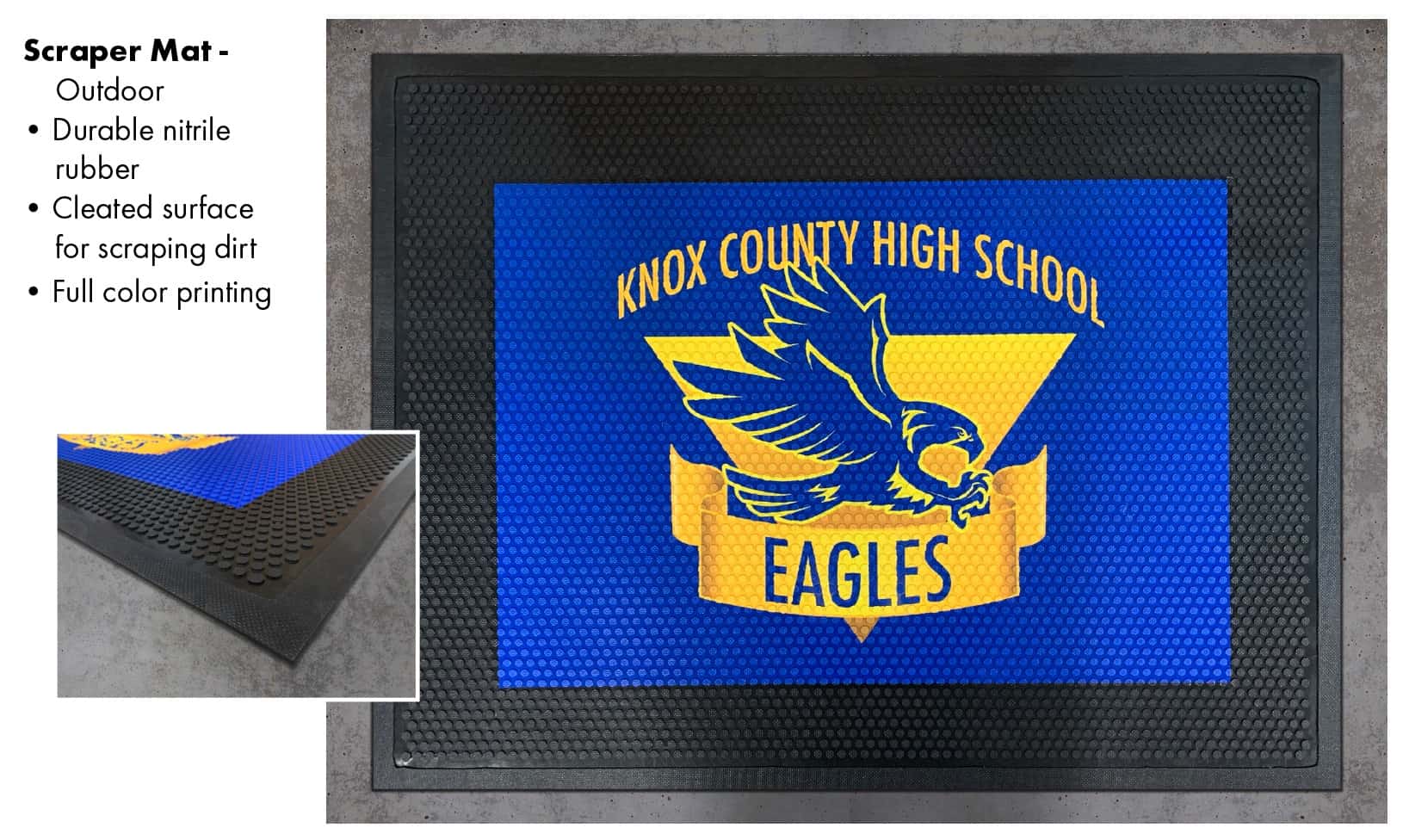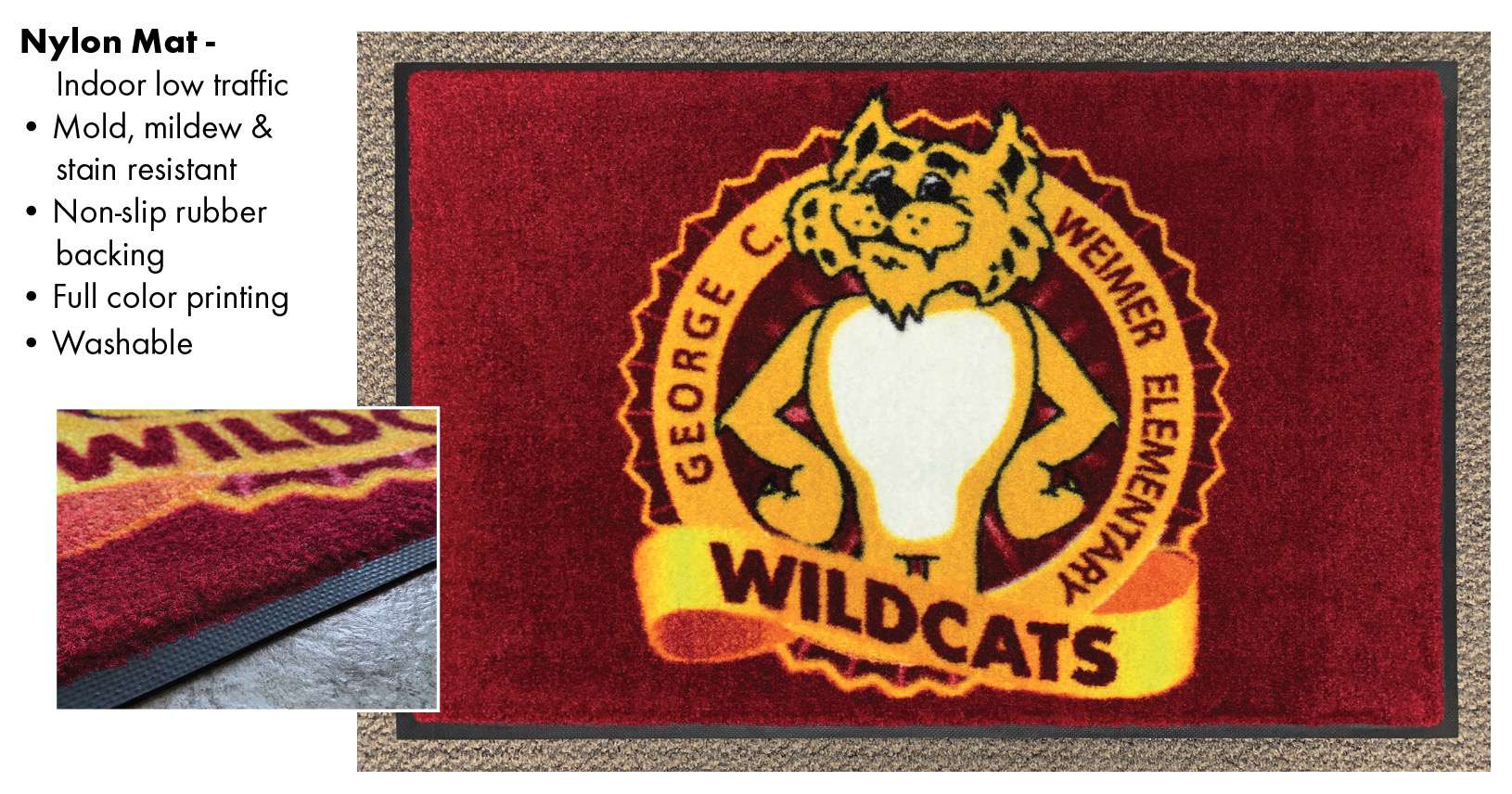 Berber Inlay Floor Mats are available in 3' x 4', 3' x 5', and 4' x 6' sizes.
Scraper Floor Mats are available in 2'x 3', 3' x 4', 3' x 5' and 4' x 6' sizes.
High Def Nylon Floor Mats are available in 2'x 3', 3' x 4', 3' x 5' and 4' x 6' sizes.
Custom sizes are available upon request.
How to choose the right floor mat.
Consider your climate and cleaning needs. Do you need something to scrape ice, salt and sand off of boots outside, before entering school? The Scraper is designed specifically for this purpose. Are you looking for something for completely inside your entryway that will simply make a strong visual impression. Then a High Definition Nylon Floor Mat will do the job. If however, you want the best of all worlds - a premium quality welcome mat that will hold up indoors and outdoors, the Berger Inlay Mat is right for you.
Outdoor - Scraper - Circular scraping cleats clean the toughest dirt and grime from the bottom of the shoes. Full-color logo/mascot printed on each. Made of nitrile rubber - very similar to tire rubber. Very durable.
Between Doors in Entryways - Berber Inlay - Often seen in the entryway of banks, doctor offices, etc. Different colors of berber are actually inlaid piece by piece to create stunning graphics. Can go outdoors or indoors, which is what makes it ideal for between doors in entryways.
Indoors Only - High Def Nylon - Full-color ink jet printed mat for low-traffic areas. Is washable. Great way to showcase your logo indoors.