Clip Art - Standard
The STANDARD Clip Art Set for the grizzly bear mascot has 54 illustrations representing school related activities.
Clip Art - Behavior
The Behavior Clip Art set features 40 images of the grizzly bear mascot demonstrating positive behaviors.
Logos - Cartoon
These logos are customized with your school name and colors. These logos are used on posters, banners, signs and other products in our Roll Out Kits.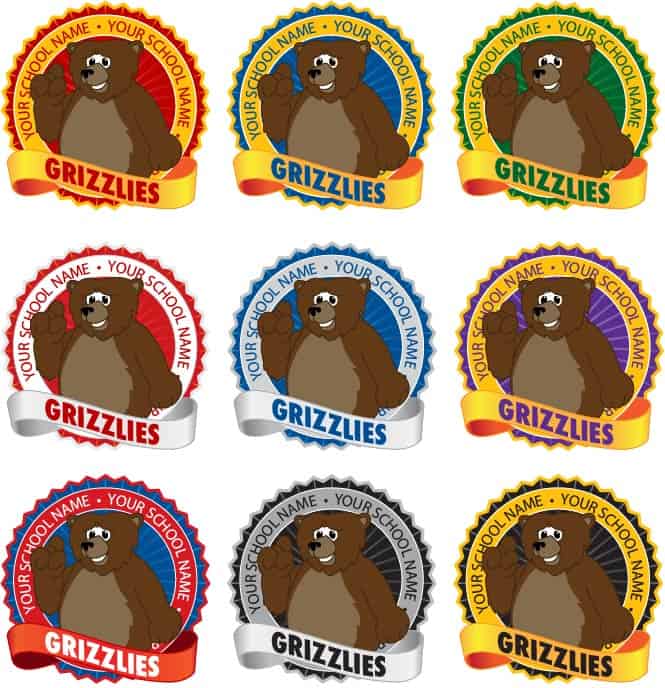 Logos - Graphic