The Captain/Navigator Mascot is brand new. This is our prototype illustration. We are currently working on the clipart sets for this character. Soon we'll have 80 clipart illustrations of the kid-friendly navigator for elementary schools to use as their mascot, and role model to demonstrate positive behaviors and character traits. If you want to see everything all the illustrations in the clipart set, see our lancer mascot for samples of what to come for the navigator.
[DISPLAY_ULTIMATE_PLUS]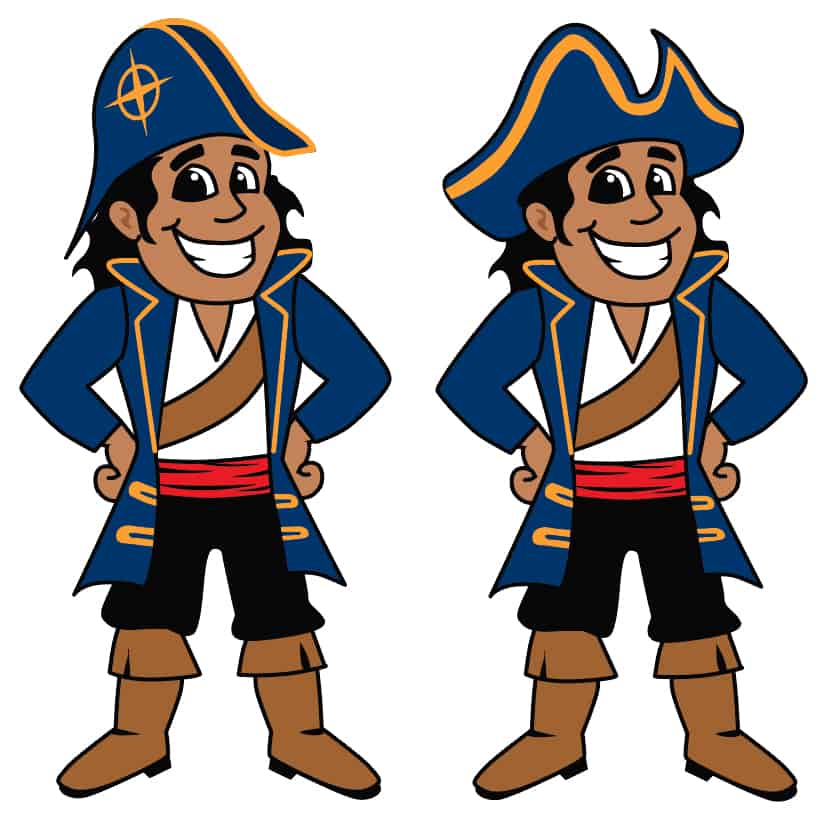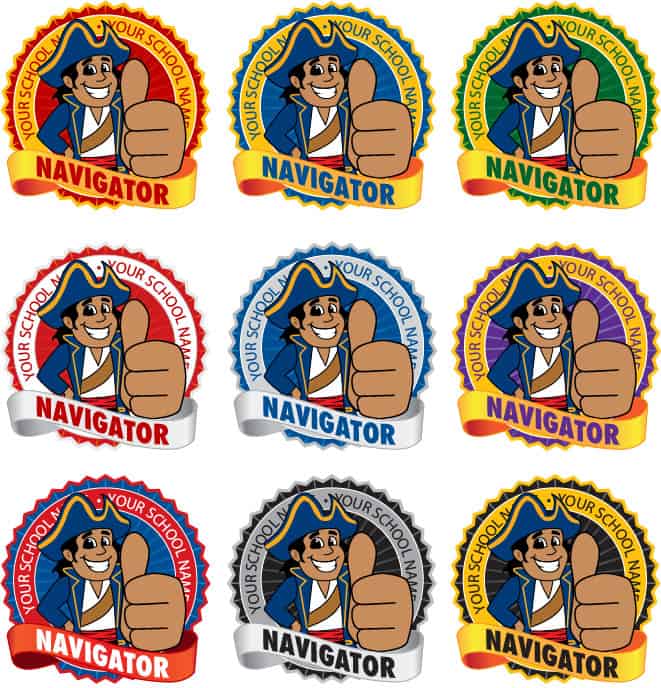 Standee
Use a life-sized cut-out standee to welcome guests, appear at special events, pose for pictures, and as a traveling trophy to reward classrooms.
• 35"x67"
• 1/4" thick foam core
• Comes folded
• Fold-out stand included on back