Clip Art Standard
The STANDARD Clipart Bundle for the wolf includes 61 illustrations of the mascot doing school related activities. These images are great for yearbook design, bulletins, worksheets, newsletters, Web sites and all types of school communications. You get both high resolution (vector) and low resolution (png) versions of each image. If you need a specially drawn illustration of the wolf, just ask.
Clip Art Behavior
These wolf mascot clip art images are designed to support PBIS and character education programs.
Logos - Cartoon
These logos are customized with your school name and colors. These logos are used on posters, banners, signs and other products in our Roll Out Kits.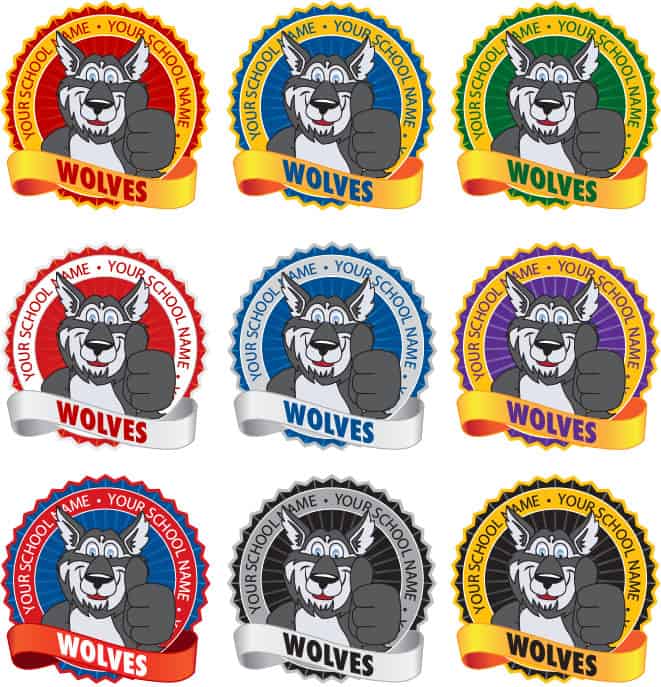 Logos - Graphic
Costume