Introducing mascot costumes and matching clip art sets. These are ideal for elementary schools looking for ways to make their PBIS or character education programs more engaging. The clip art sets include 80 illustrations of the kid friendly mascot demonstrating positive behaviors like respect, responsibility, safety and more.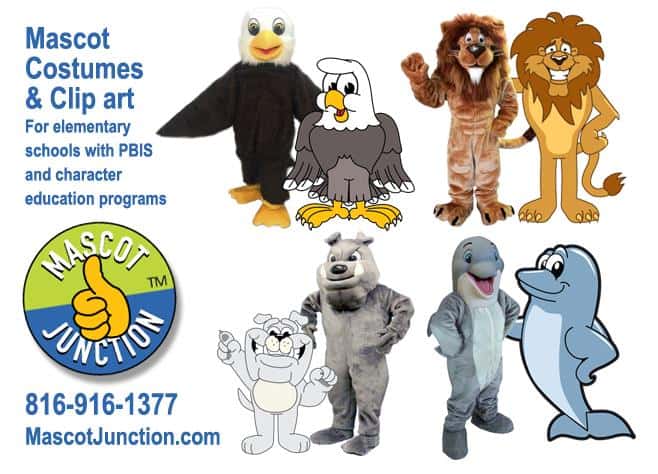 Mascot Junction has more than 60 kid-friendly mascots. Each one has its own clip art sets with 80 illustrations of the mascot doing school related activities and demonstrating positive behavior. Our PBIS Roll Out Kits are customized with your school mascot and include posters, signs, banners, t-shirts, activity sheets and other visual aids. All the posters and banners are customized with your school's PBIS theme and details about your program. Rule posters include the behavior expectations from your matrix for each part of your school. Theme banners are typically designed around an acronym like ROARS, SOARS, PAWS or STARS.
Contact Mascot Junction for availability and pricing of mascot costumes.