Positive Message Mega Stickers help transform your school climate with uplifting, positive messages and affirmations. A kid-friendly version of YOUR school mascot is featured in each set of stickers to integrate with your existing culture.
You get 17 die-cut stickers in each set. Each set, or sheet, comes in three sizes. 4ft x 2ft, 6ft x 3ft or 8ft x 4ft.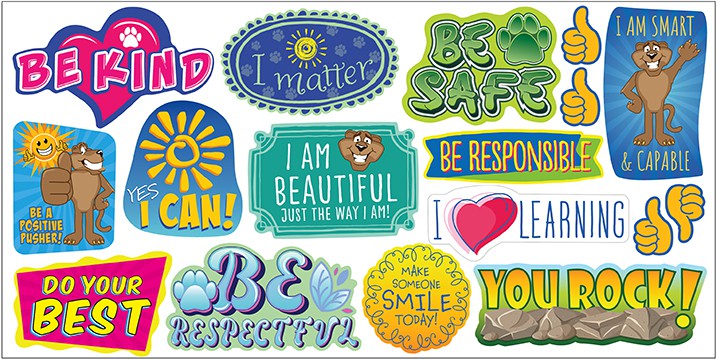 Choose from indoor or outdoor (upgrade) material. Indoor stickers are on vinyl that will adhere to a variety of smooth and rough surfaces. Outdoor stickers are made with our Brick Sticker heavy-duty adhesive aluminum foil that is engineered for use in parking lots, sidewalks and walkways on concrete, asphalt, brick and ceramic tile surfaces. Please specify "indoor" or "outdoor" when requesting a quote.