Positive Message Stickers help transform your school climate with uplifting, positive messages and affirmations.
Choose from three sizes: Standard, Large, and Jumbo. Refer to the size charts below to see the size of each individual sticker included on the sheets.
Choose from indoor or outdoor (upgrade) material. Indoor stickers are on vinyl that will adhere to a variety of smooth and rough surfaces. Outdoor stickers are made with our Brick Sticker heavy-duty adhesive aluminum foil that is engineered for use in parking lots, sidewalks and walkways on concrete, asphalt, brick and ceramic tile surfaces. Please specify "indoor" or "outdoor" when requesting a quote.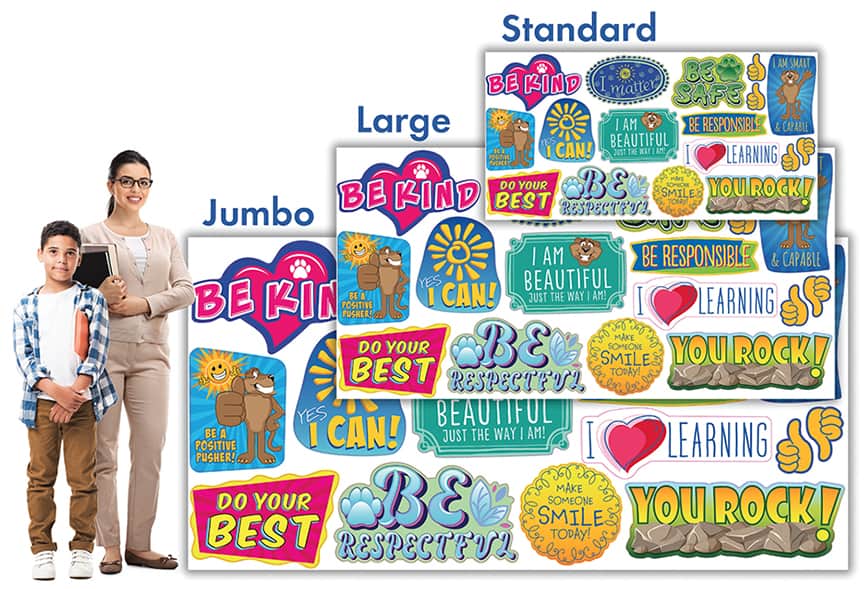 Style 1 Positive Message Stickers feature a kid-friendly version of your mascot to make the messaging more engaging, relatable; and so it integrates with your school culture more effectively.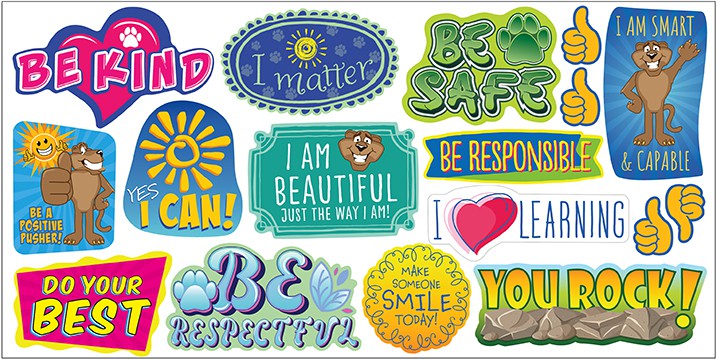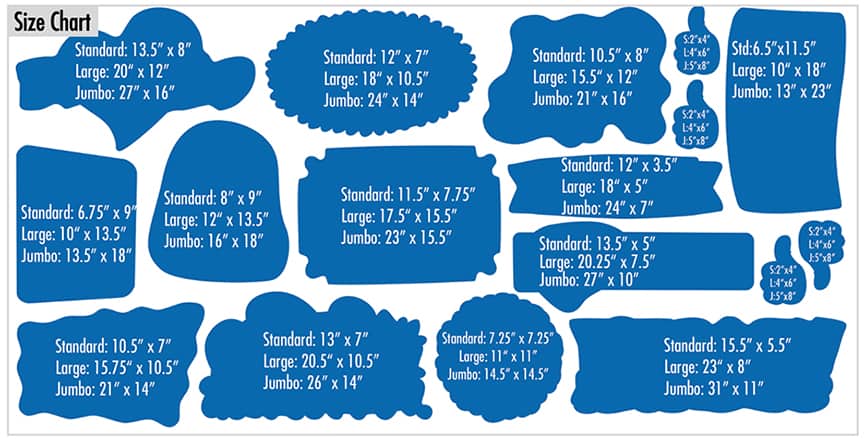 Style 2 Positive Message Stickers are design with a popular retro look very popular with today's students. Fun, colorful and uplifting, they serve as a constant reminder to stay on a positive track.