SEL Emotional Learning posters help students identify the emotion they are experiencing, and then have a discussion about how to manage that specific emotion.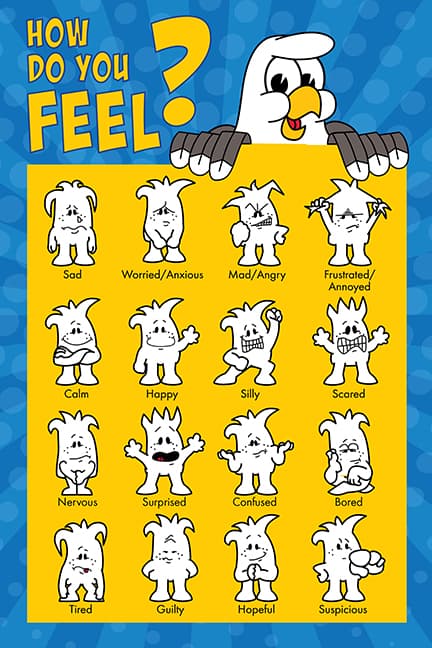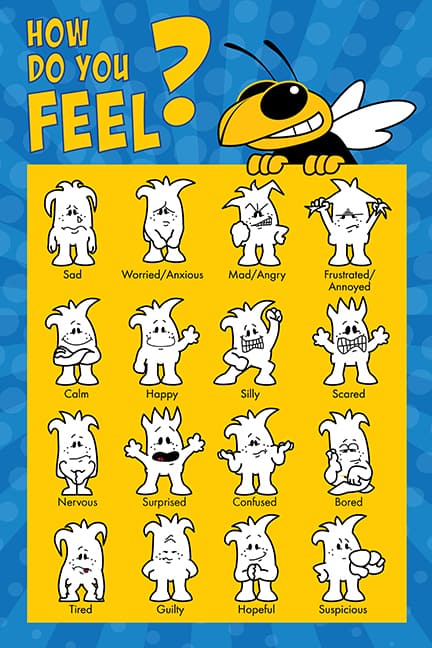 Find the SEL Emotional Learning Poster featuring your mascot by visiting your mascot's page on MascotJunction.com.
Emotions are very complex and sometimes a youngster may have trouble articulating exactly what feeling they are experiencing. Our Emotions poster makes it easier to navigate through the ups and downs students experience every day because taking inventory of exactly what you are feeling is a good starting point for solution finding.