Choose from several styles of Social Distancing Floor Stickers customized with your school mascot.
Our stickers are made from commercial-grade materials and printed with UV inks for lasting quality. And your maintenance team will like how there is no residue left behind when removed. Beware of cheap stickers that can begin peeling off within just a few days, and create a huge headache for your maintenance personnel.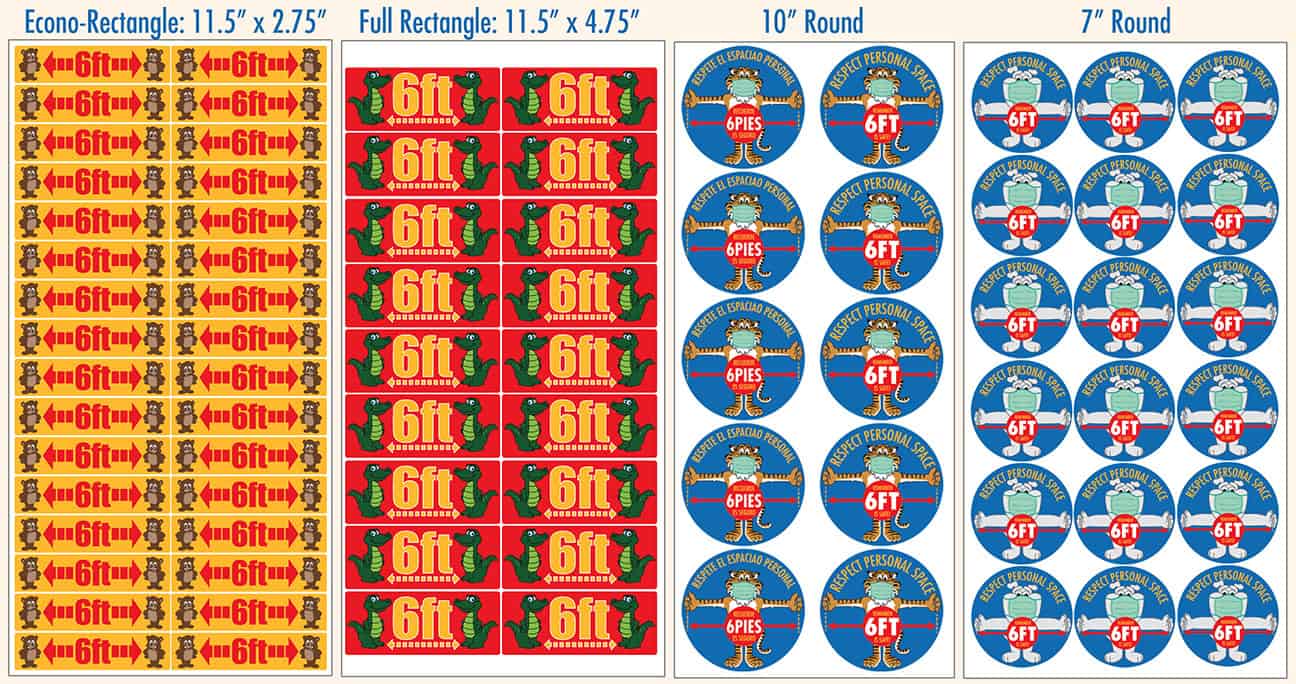 Social Distancing Stickers are sold on 2ft x 4ft sheets, in sets of 32, 18 or 10, depending on the style and size. Each sticker is individually die-cut.
Arrow Floor Stickers:
Sold in sets of 18, and three sizes
4ft x 2ft sheet has 7" round die-cut stickers
6ft x 3ft sheet has 10.5" round stickers
8ft x 4ft sheet has 14" round stickers
Custom colors available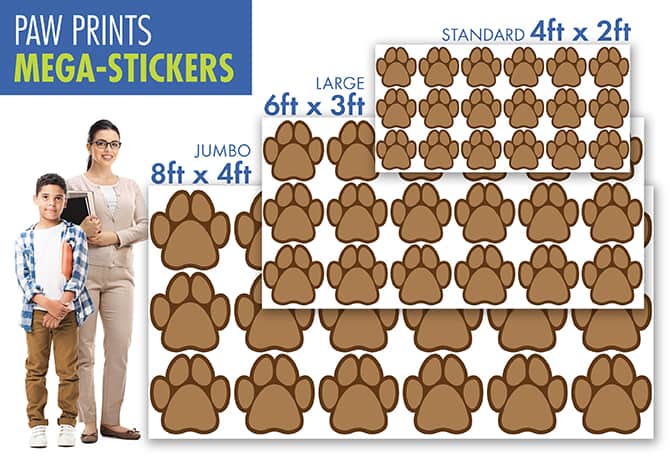 Paw Print Floor Stickers:
Sold in sets of 18, and three sizes
4ft x 2ft sheet has 7.5" round paw prints
6ft x 3ft sheet has 10.75" round paw prints
8ft x 4ft sheet has 15" round paw prints
Custom colors available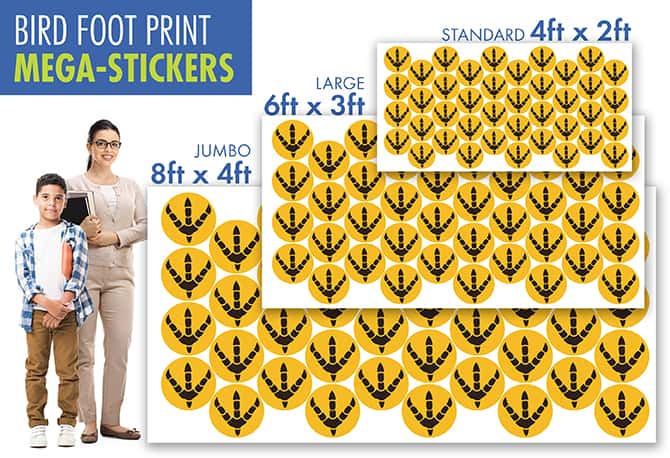 Bird Print Floor Stickers:
Sold in sets of 40, and three sizes
4ft x 2ft sheet has 5" round footprints
6ft x 3ft sheet has 7.5" round footprints
8ft x 4ft sheet has 10" round footprints
Custom colors available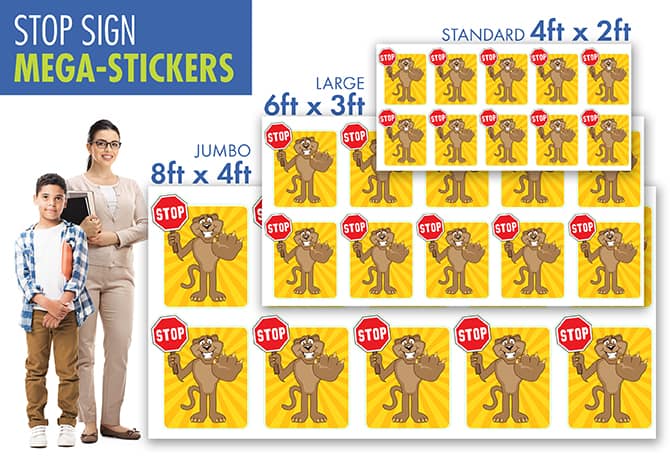 Stop Sign Wall Stickers:
Sold in sets of 10, and three sizes
4ft x 2ft sheets have 13" square stickers
6ft x 3ft sheets have 20.5" square stickers
8ft x 4ft sheets have 26" square stickers
Features a kid-friendly version of YOUR school mascot holding the stop sign