Stair Stickers - PBIS & Core Value
Stickers are customized with your words and school colors. Standard size is 60" x 5". Custom sizes are also available. All of our products are designed for do-it-yourself installation, but if you want professional installation, we can help with that! Click here to find your local installer.
Multiplication stair stickers
As the Authorized Distributor for Jump2Math in the United States, we can offer their popular Multiplication Stair Stickers.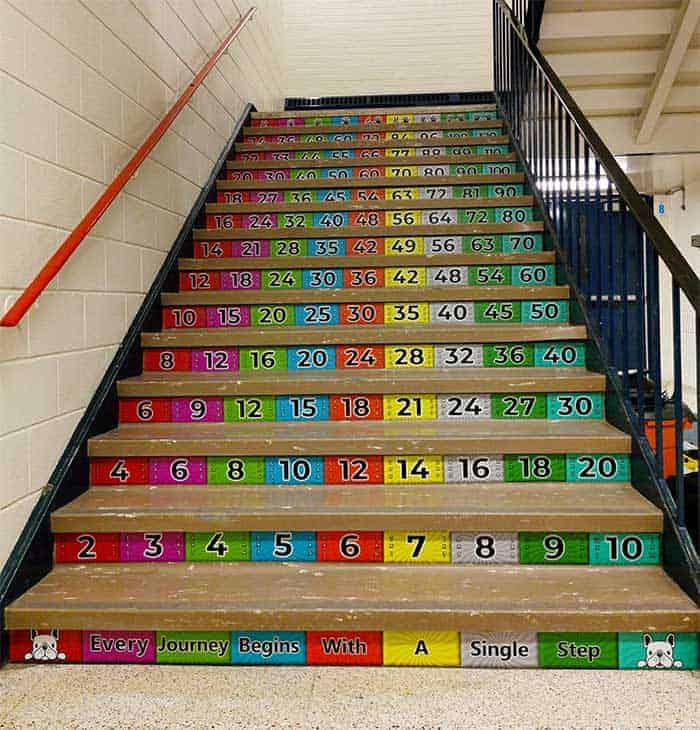 Multiplication Stair Stickers come in a variety of sizes to fits most staircases indoors or outdoors. Choose from widths of 48", 72" or 96". Staircases with 8, 12 or 20 steps. Download the Price List/Order Form here.