Multiplication stair stickers
These are customized to fit your staircase and showcase the equations & numbers you want. Simply count your stairs and measure their individual width and height to get a quote.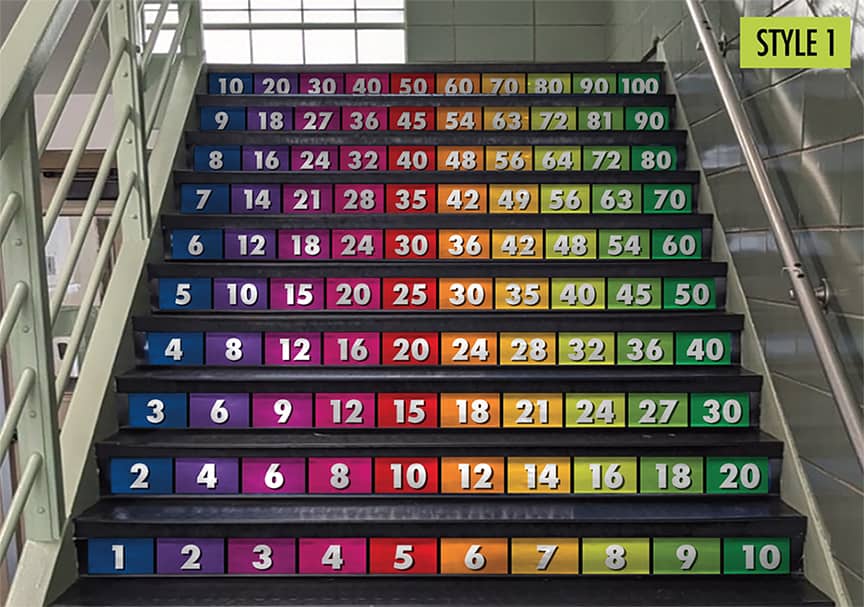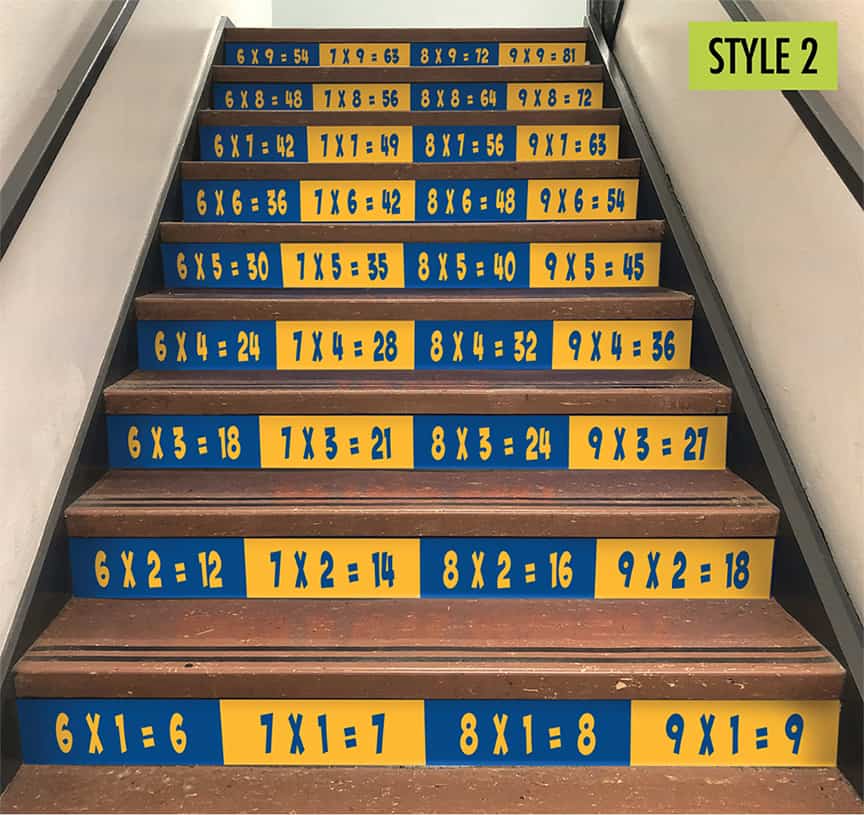 Stair Stickers - PBIS & Core Value
Stickers are customized with your words and school colors. Standard size is 60" x 5". Custom sizes are also available.