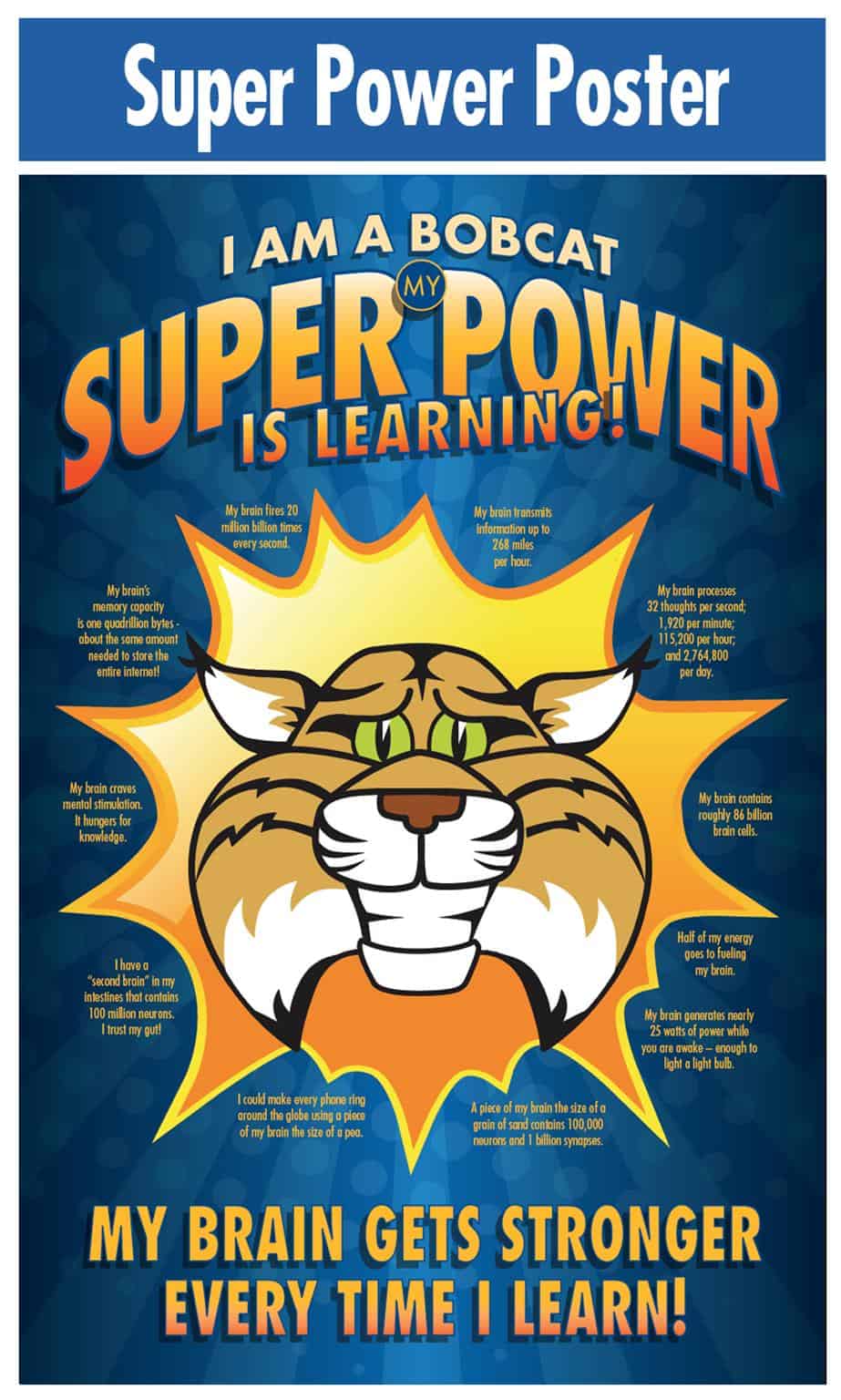 Get students excited about learning with all the factoids featured on this poster. Amazing facts that enlighten, empower and promote kids to build confidence and take ownership of their life.
We have Super Power Posters for more than 160 mascots.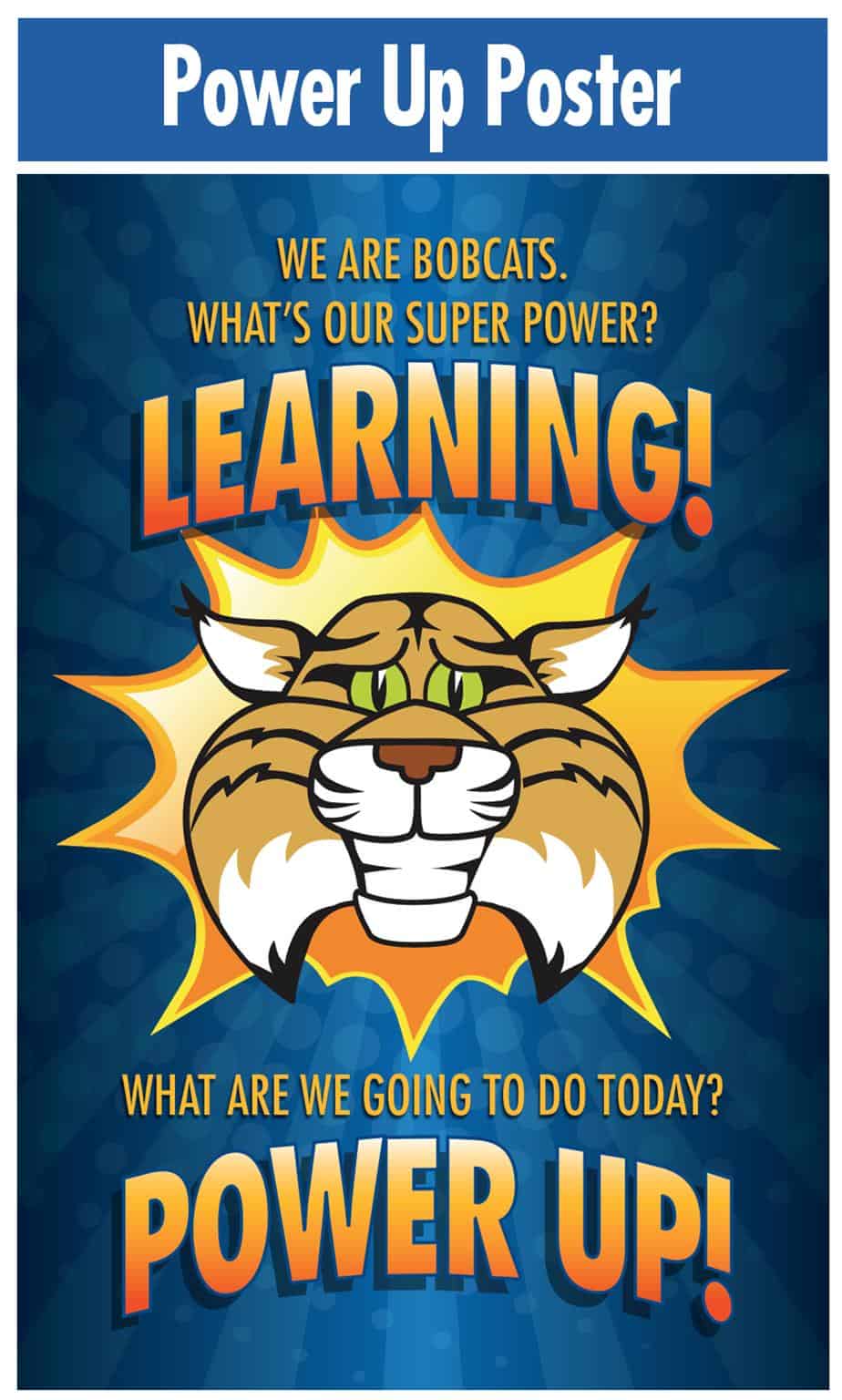 Power Up Posters can be used as an "I-say, you-say" chant to start the day right, and get everyone focused on learning. Teachers read the small type - students reply with the big words! Also great for pep rallies and assemblies.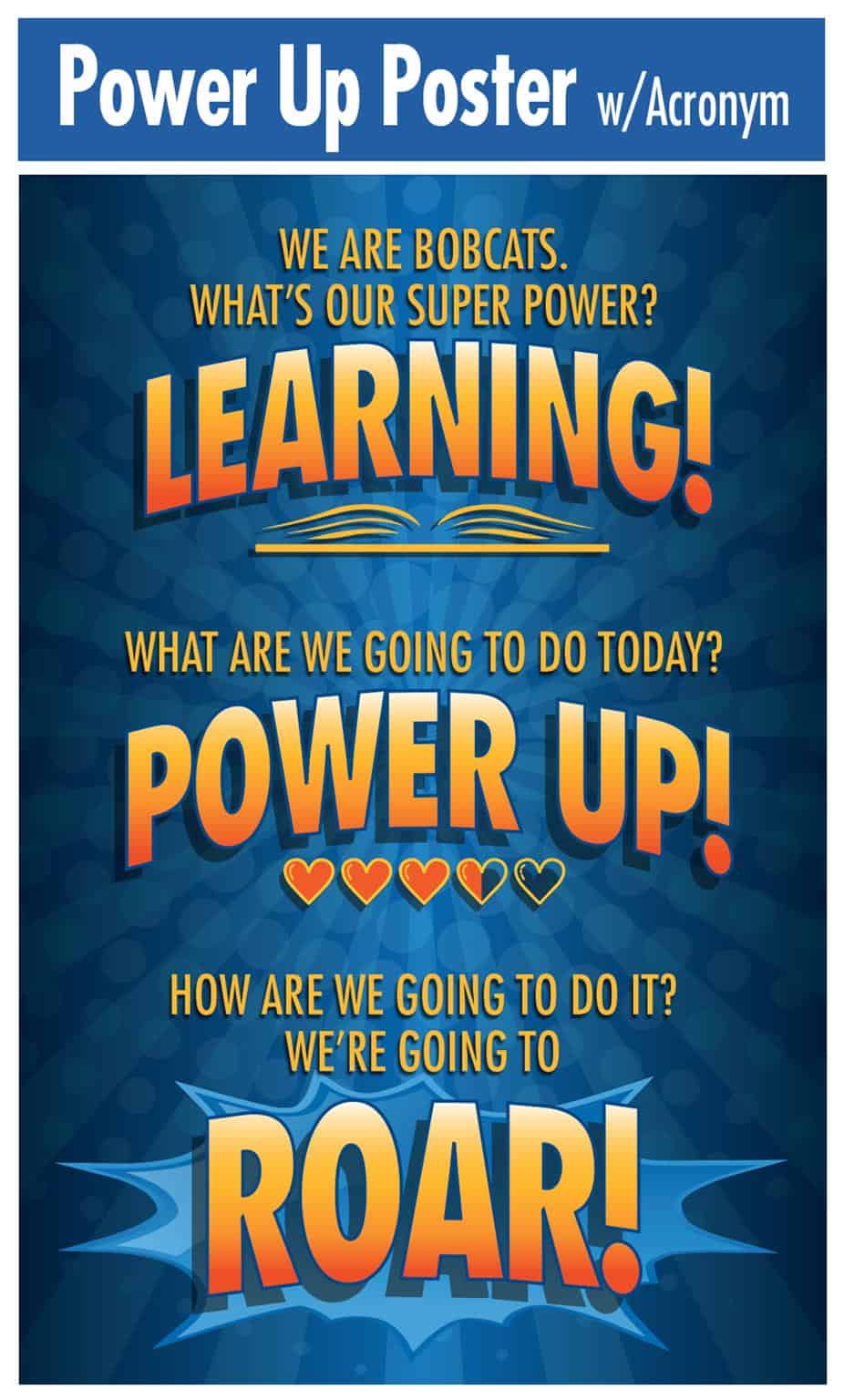 If you use an acronym like ROAR, SOAR, PRIDE, PAWS, etc., this power up poster is designed to integrate the concept of "Super Powers" with your PBIS or other programs.