Clip Art
Rewards
Posters
Banners
Signs
Costume
Misc.
Catalog
Coloring Sheets
Standard
The STANDARD Clipart Set for the black jaguar includes 48 illustrations of the eagle mascot doing school related activities. These images are great for yearbook design, bulletins, worksheets, newsletters, Web sites and all types of school communications. You get both high resolution (vector) and low resolution (png) versions of each clip art image. If you need a custom illustration of the jaguar, we're glad to oblige.
Behavior
The Behavior Clip Art set features 40 images of the black jaguar mascot demonstrating positive behavior such as leadership, diversity, tolerance, caring, determination, responsibility and more. Use the clip art images to bring your PBIS or character trait education program to life.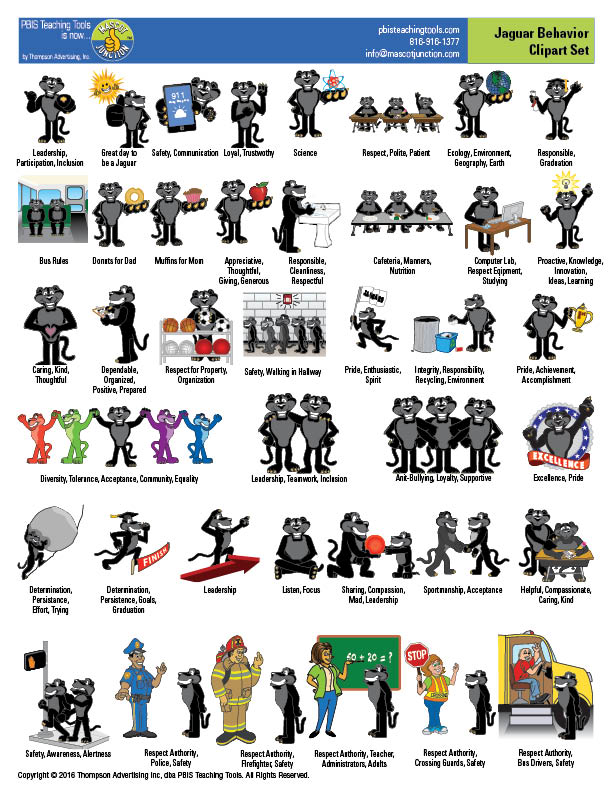 Logos - Cartoon
These logos are customized with your school name and colors. These logos are used on posters, banners, signs and other products in our Roll Out Kits.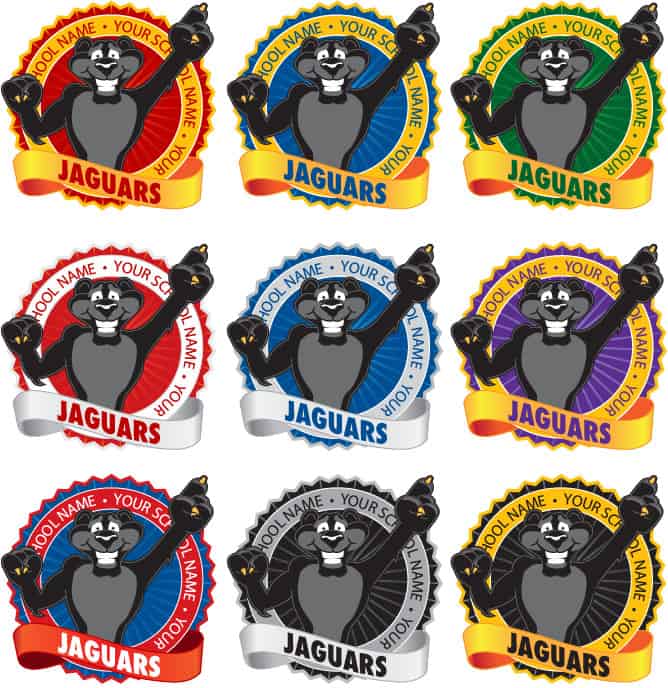 Logos - Graphic
For schools with older students we also offer graphic style mascots.