Easy to install - just peel and stick!
Provides added layer of security
Adheres to outside of window
Durable - printed with UV ink
Custom designed with your graphics
Custom sized to fit your windows & doors
Pricing: Get an instant quote by measuring your windows, then entering those dimensions on our Quote Site.
Which window covering is right for you?
Exterior Windows: Window Perfs allow insiders to look out while preventing outsiders from seeing in during daylight hours. At night Perfs do not prevent outsiders from seeing in if interior lights are on. Leave lights off at night.
Interior Windows (office, classroom, library or cafeteria windows facing into a hallway or entryway): Choose from either solid vinyl or perforated window perfs. Solid vinyl blocks visibility in both directions. Perfs will only block visibility from a well lit space to a darkened space. To prevent visibility from a hallway or entryway (well lit) into an office or classroom, the lights would have to be turned off, and window blinds closed in the office or classroom.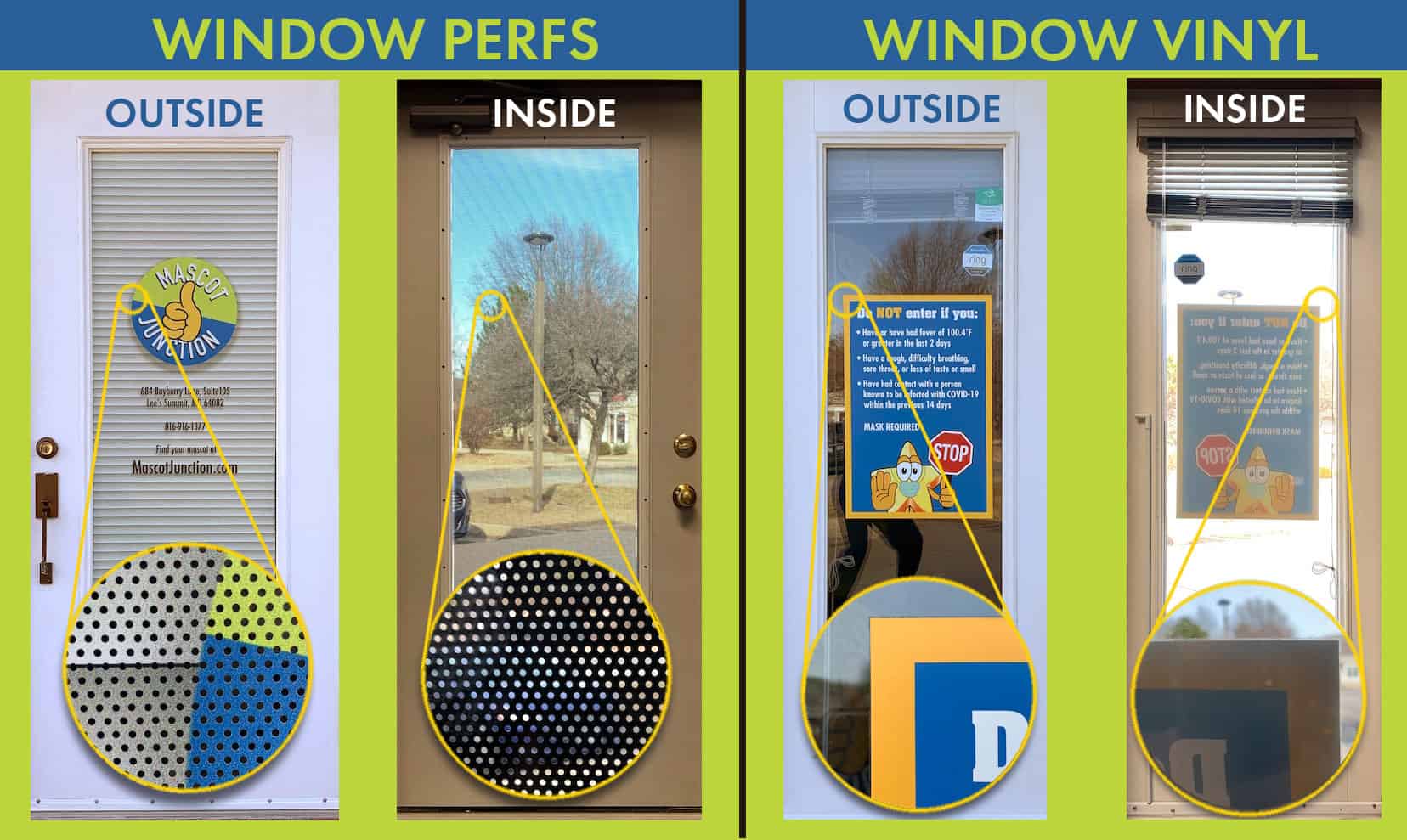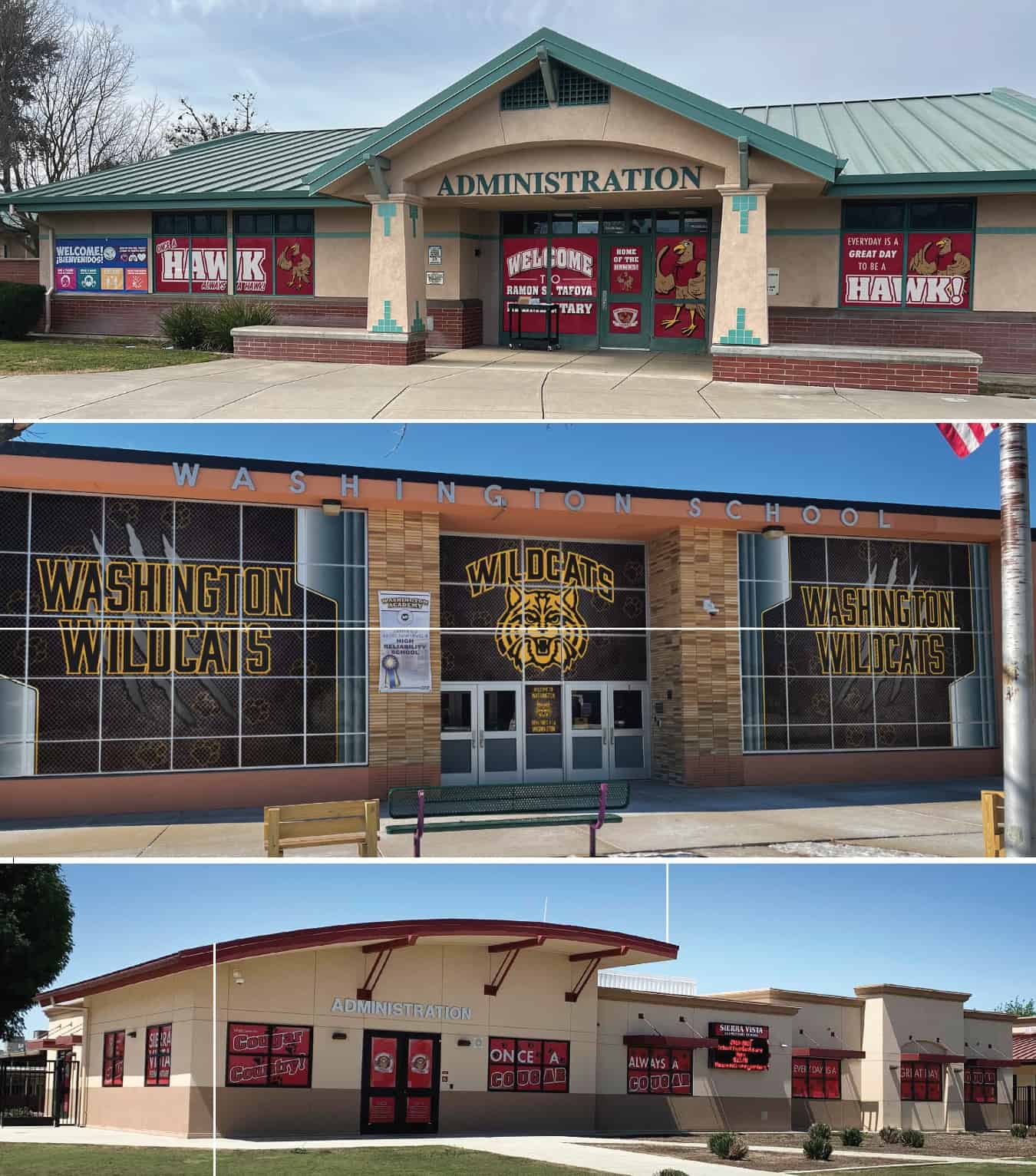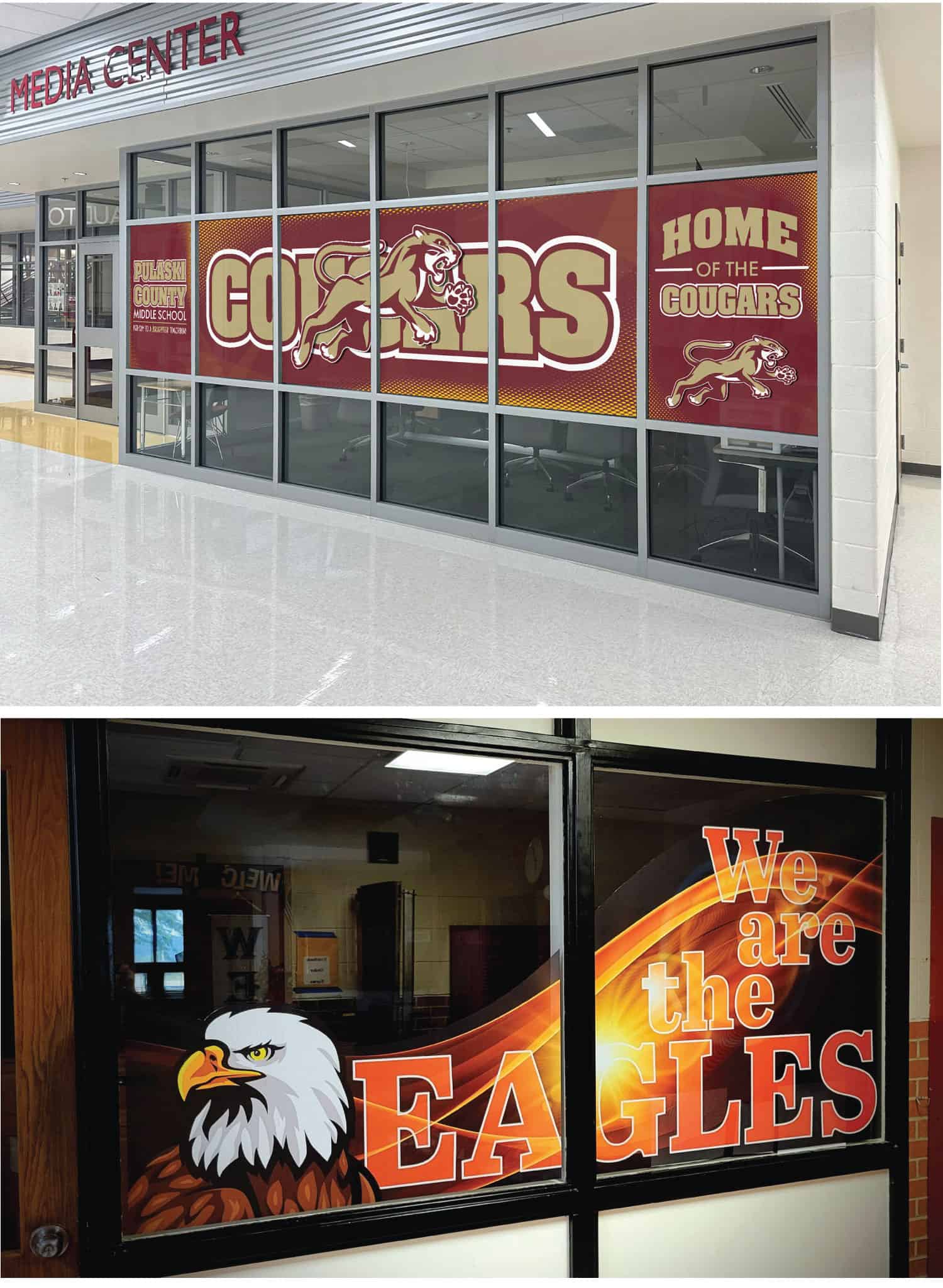 This is a good example of the detail needed to quote window perfs.
Window Perfs are installed on the exterior side (outside) of the windows, measurements and photos should be taken accordingly.