Standard
Behavior
This mascot is still in progress. Please contact us if you'd like the Tornado Behavior set.
Logos - Cartoon
These logos are customized with your school name and colors. These logos are used on posters, banners, signs and other products in our Roll Out Kits.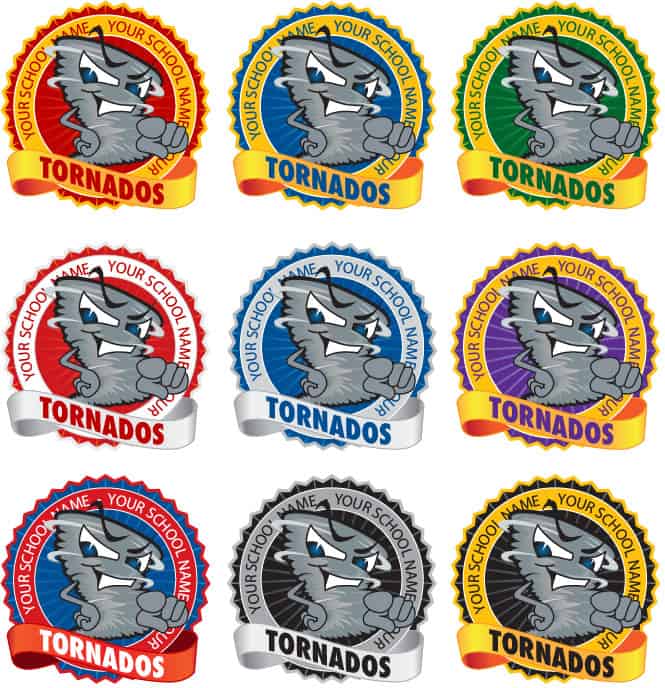 Logos - Graphic
For schools with older students we also offer graphic style mascots.