Use this parrot to teach positive behavior and reinforce your PBIS program.
Clipart
The STANDARD Clipart Bundle for the parrot includes 48 illustrations of the parrot mascot doing school-related activities. These images are great for yearbook design, bulletins, worksheets, newsletters, Web sites and all types of school communications. You get both high resolution (vector) and low resolution (png) versions of each illustration. If you need a custom illustration of the parrot, we're glad to oblige.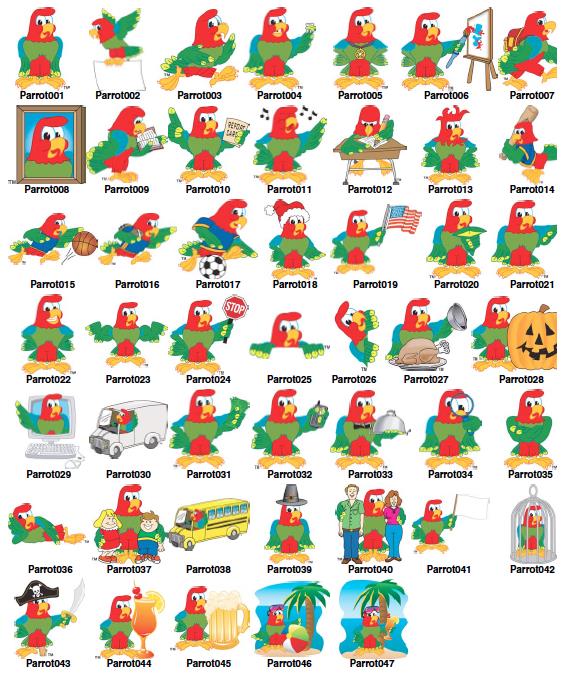 Positive Behavior Clipart is custom designed around the words used in your PBIS themes. We are currently developing the art for the Parrot. To see samples, visit our Behavior Clipart page by clicking here.