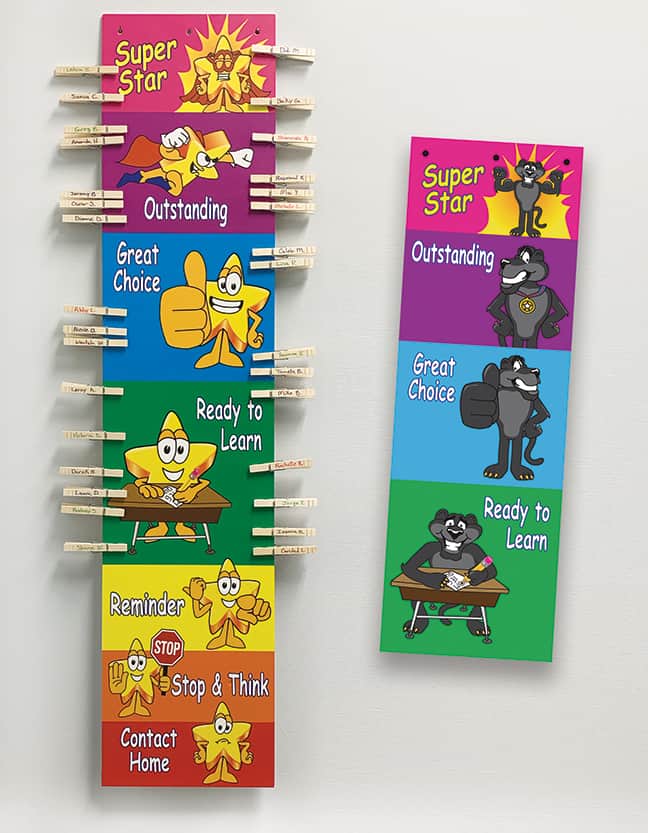 Use Clip Charts to reinforce positive behavior. Ours are designed with enough space to accommodate the largest classroom. Each Clip Chart features a kid-friendly mascot. Choose from more than 175 mascots, and if you want us to customize one with your mascot, we're glad to oblige.
Clip Charts are printed on durable PVC plastic, and are 10" wide by 42" tall. A shorter version with "no-where to go but up" spaces is also available.
When you use your mascot as a role model for positive behavior, you are tying everything together with the keeper of your culture - and the common thread that ties all students, and teachers together. Your community is defined largely by your mascot. Use it to your advantage. Use it to create a common vision and a highly engaging culture that is conducive to learning. Once a panther - always a panther.