Customized with your words, your colors and your mascot/logo. Use illustrations of your mascot, or students, to demonstrate positive behaviors.
Style 1: Standard (Be, Be, Be)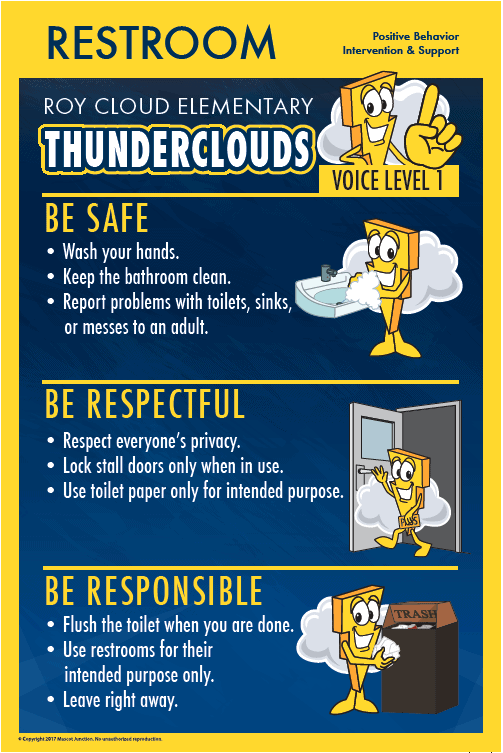 Style 2: Stacked Acronym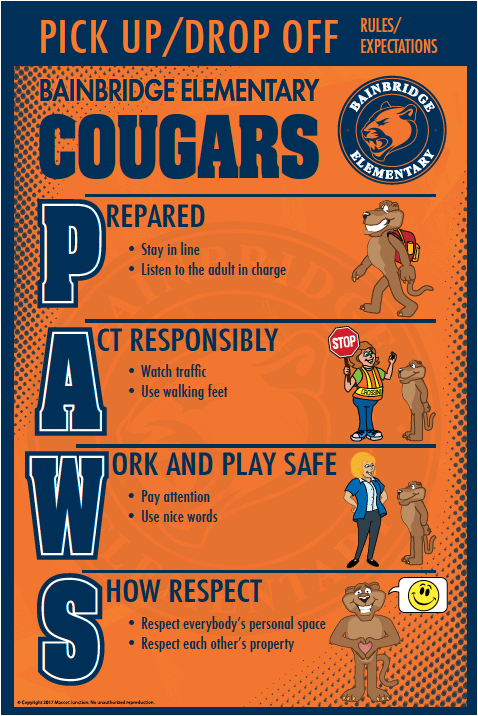 Sample shown features children, instead of a mascot, and a graphic logo, instead of a cartoon logo.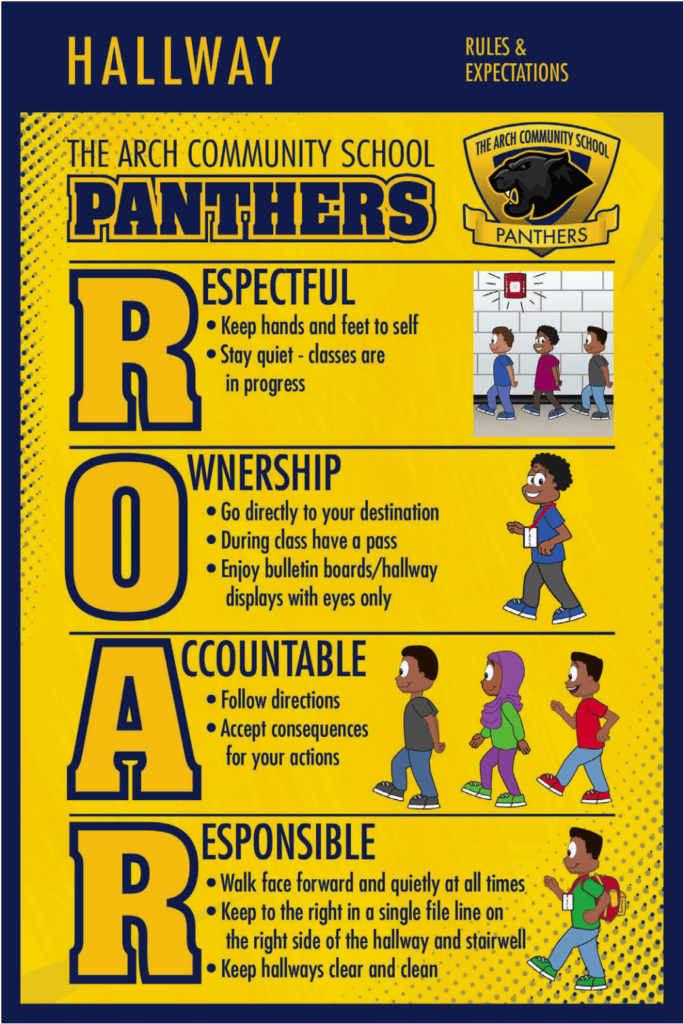 Sample is shown with logo provided by the school, and graphic teenager role models.