Save
Clip Art Standard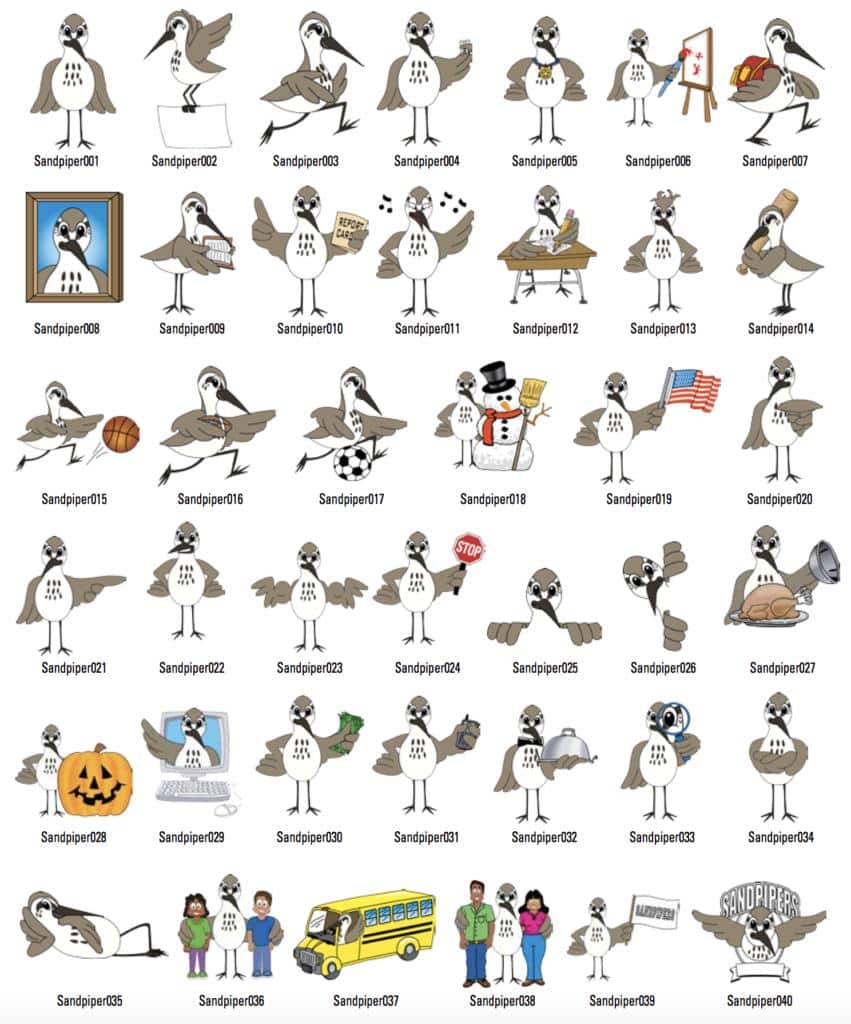 Logos - Cartoon
These logos are customized with your school name and colors. These logos are used on posters, banners, signs and other products in our Roll Out Kits.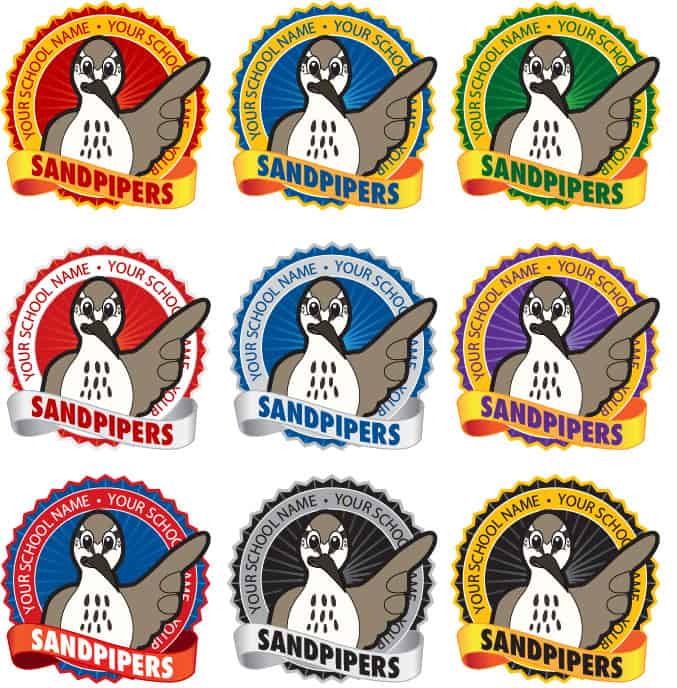 Logos - Graphic
For schools with older students we also offer graphic style mascots.
Costume

Please contact us if you'd like a quote for a custom Sandpiper mascot costume.
Standee
Use a life-sized cut-out standee to welcome guests, appear at special events, pose for pictures, and as a traveling trophy to reward classrooms.
• 35"x52.5"
• 1/4" thick foamcore
• Comes folded
• Fold-out stand included on back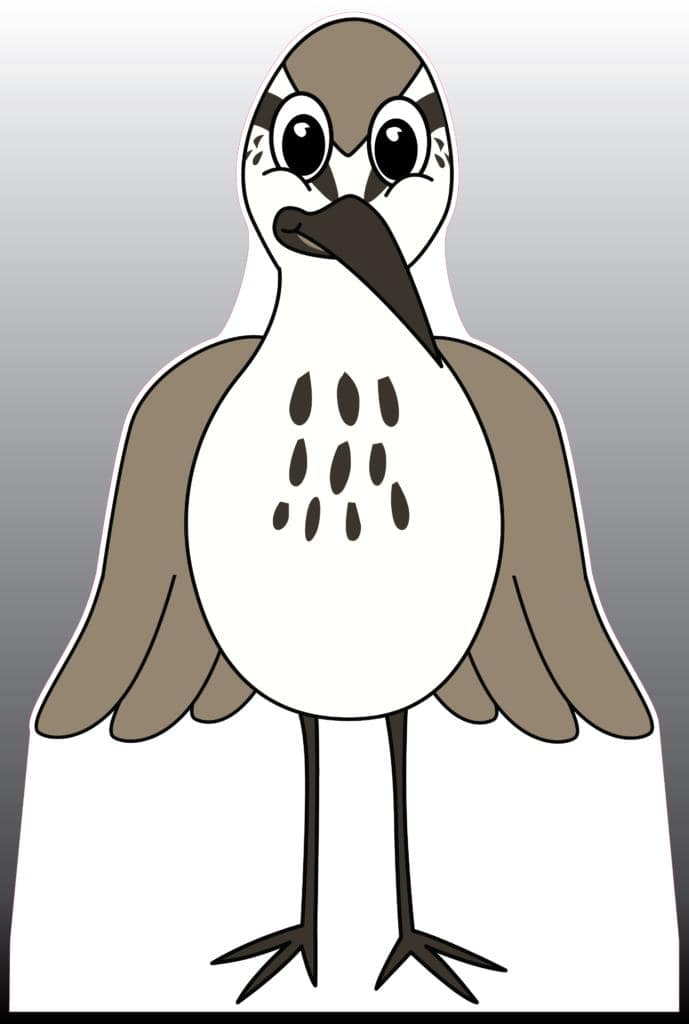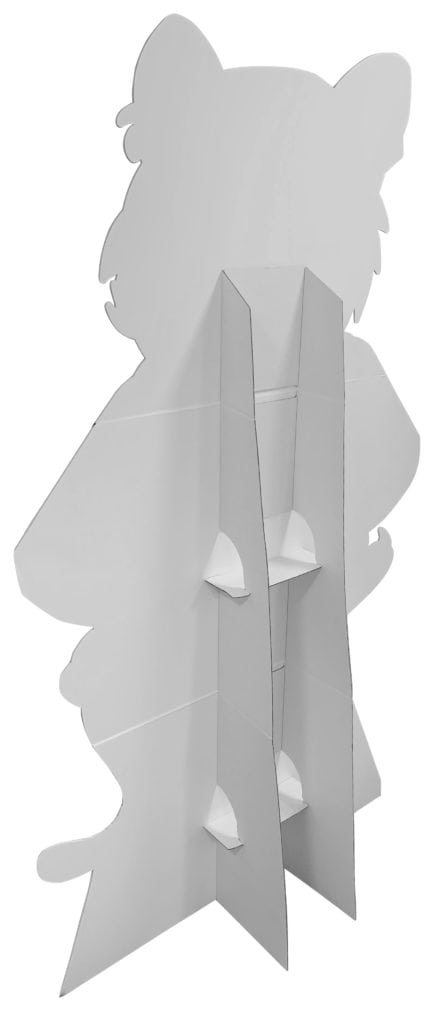 Gotcha Rewards
Choose from our free template (pdf) OR buy the editable (Powerpoint) template that includes 5 different denominations and 3 wallet designs.
Award Certificates
45 Award Certificate templates (Powerpoint) are easy to edit and print. A great way to reward students for demonstrating positive behavior! Click the image to learn more.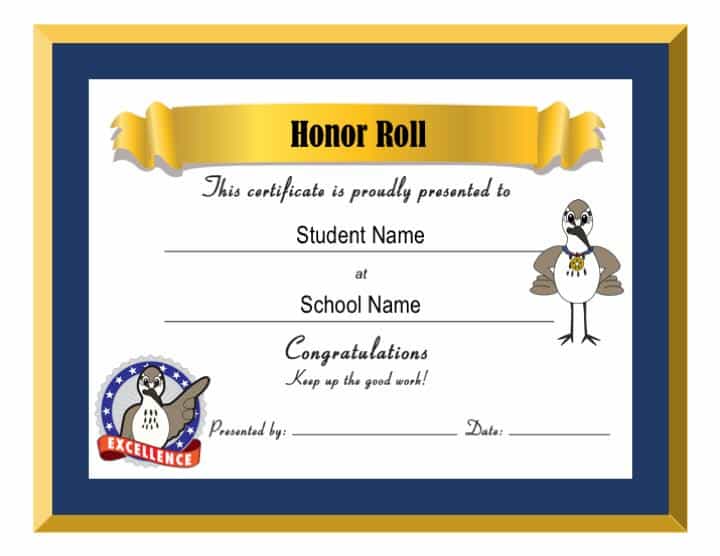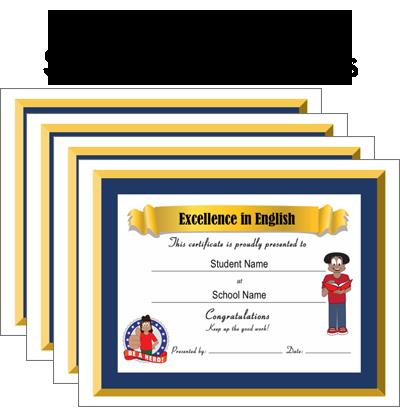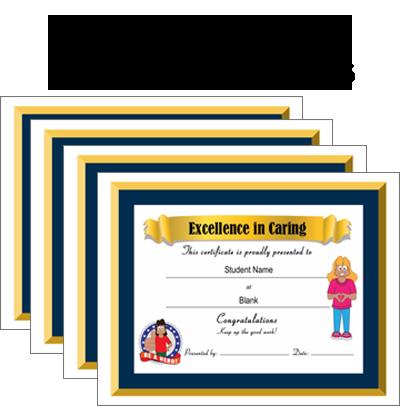 Photo Recognition Marquee
Choose from two types of Student Recognition Marquees. Small Marquees are letter-sized PowerPoint templates that you can easily customize with the students name and photo, then print yourself. Large Marquees are 24" x 36", printed on laminated vinyl and you use dry-erase markers to write the student's name, and you adhere an 8" x 10" photo of the student on the space allotted in the poster.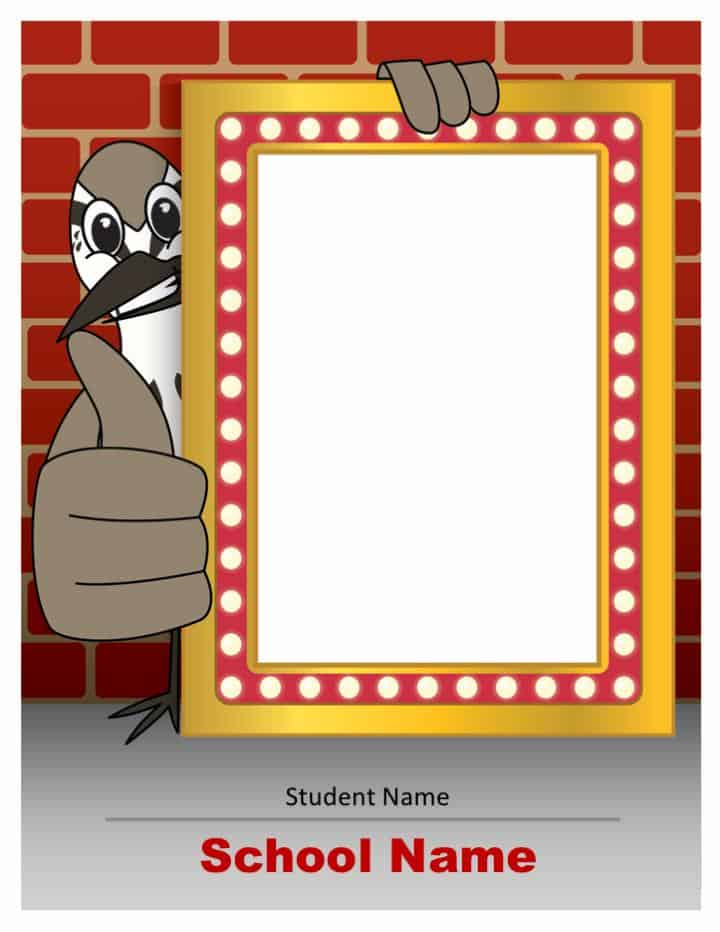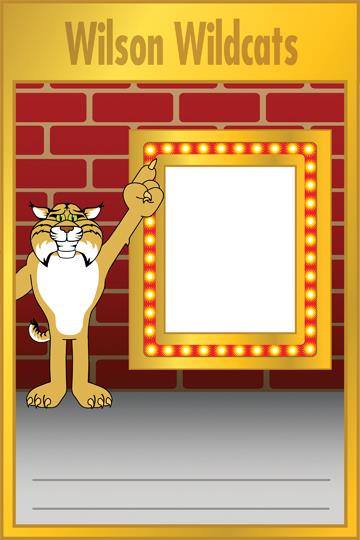 Coloring Sheets
A set of 14 coloring sheets – one for each area of your school, with space for students to write in the behavior expectations. PDF format allows teachers to print their own sets.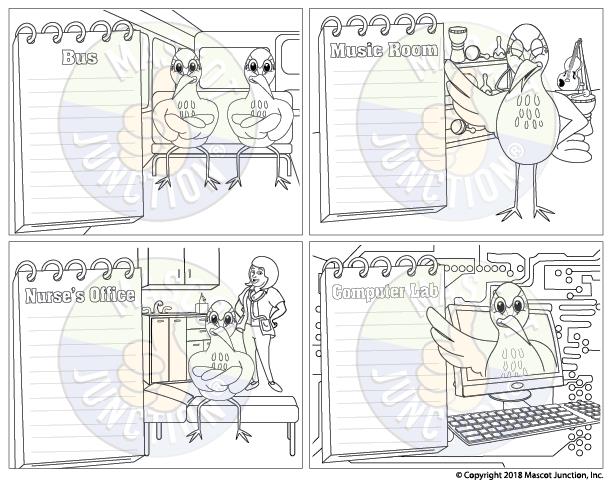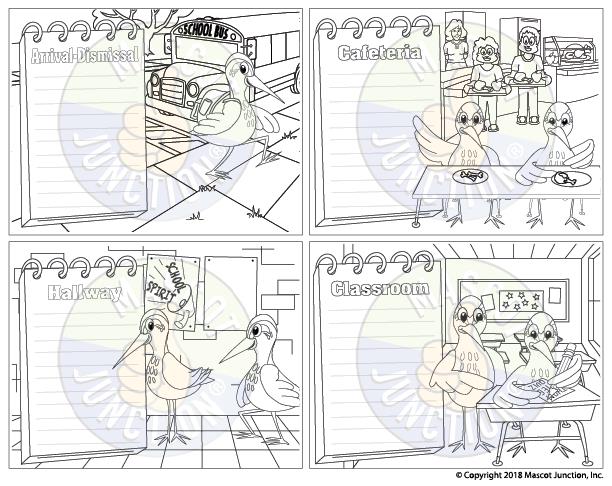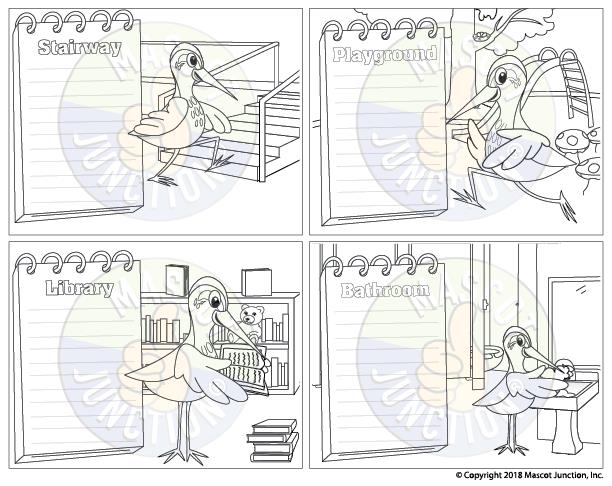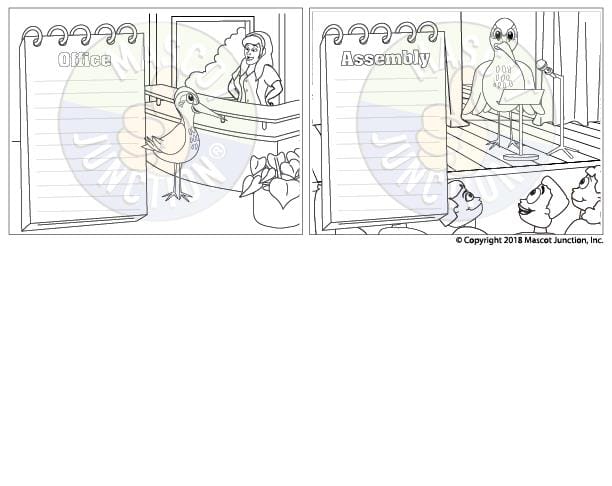 Clip Charts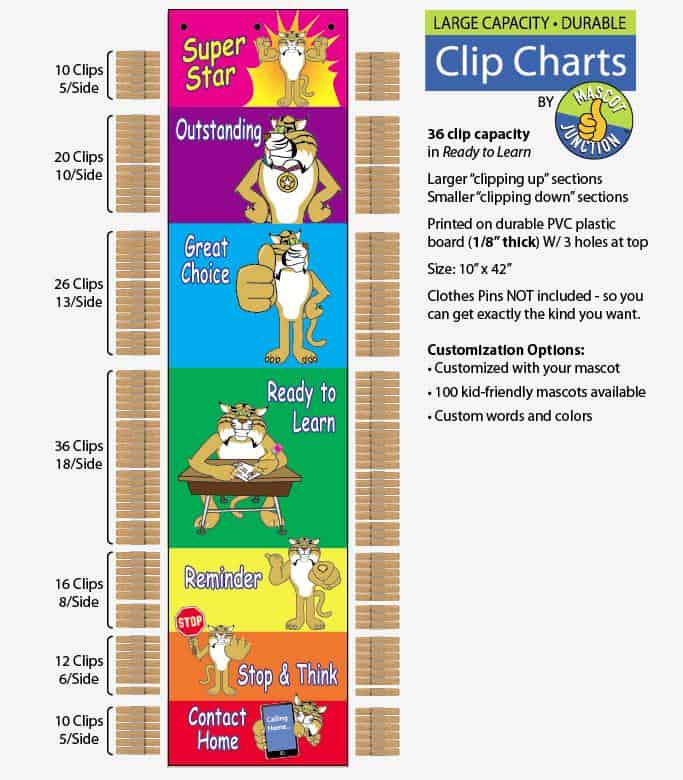 Buy this clip chart as is or have us customize it for your school.
Rules
Our wildcat posters and banners are designed to support schools with PBIS, or character trait education, programs. They are part of our mascot-centric climate creation system which helps you leverage your wildcat as a role model to visually demonstrate the behaviors and character traits you want to reinforce.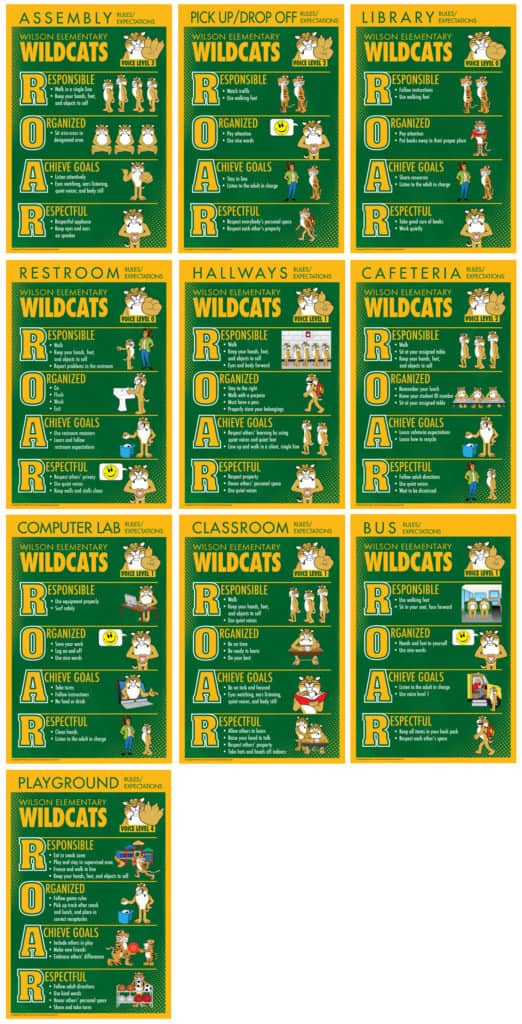 Matrix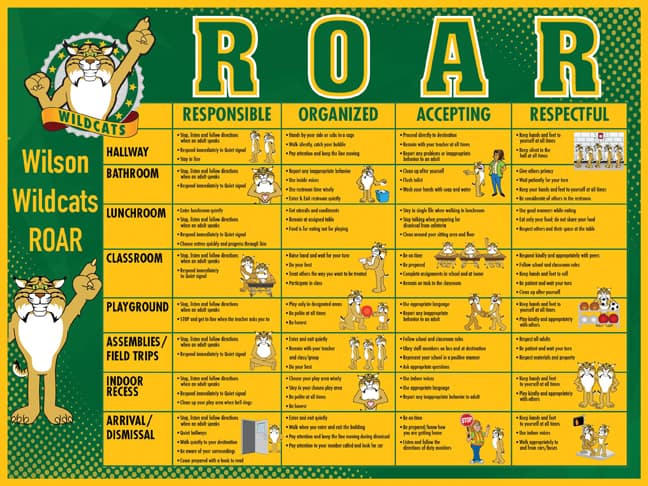 Use these matrices to get started with your PBIS program. Download the editable word documents (below) and customize them with your own expectations, then send it back to us and we'll bring it to life with engaging illustrations of your mascot visual demonstrating the behaviors.
Welcome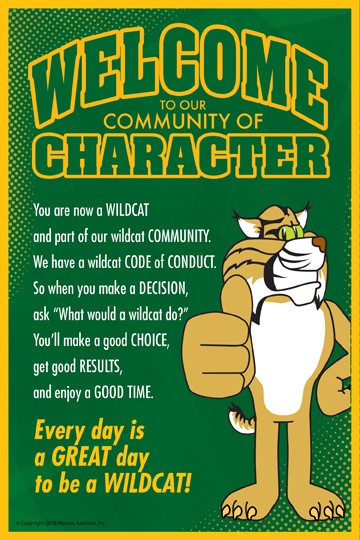 Pledge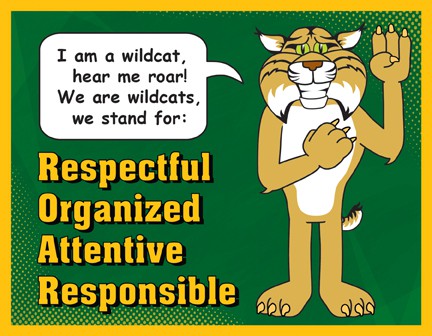 Voice Level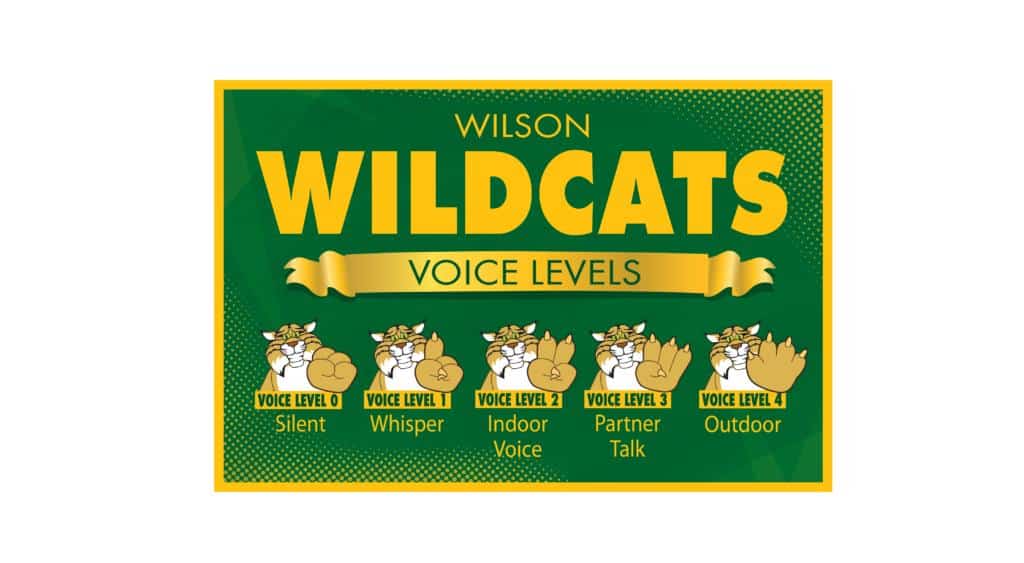 Word Cloud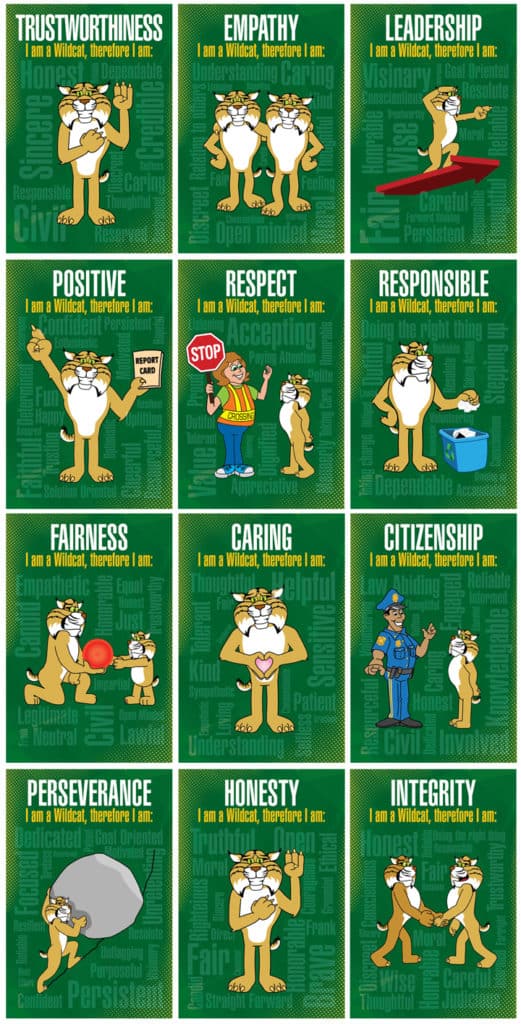 Calm Down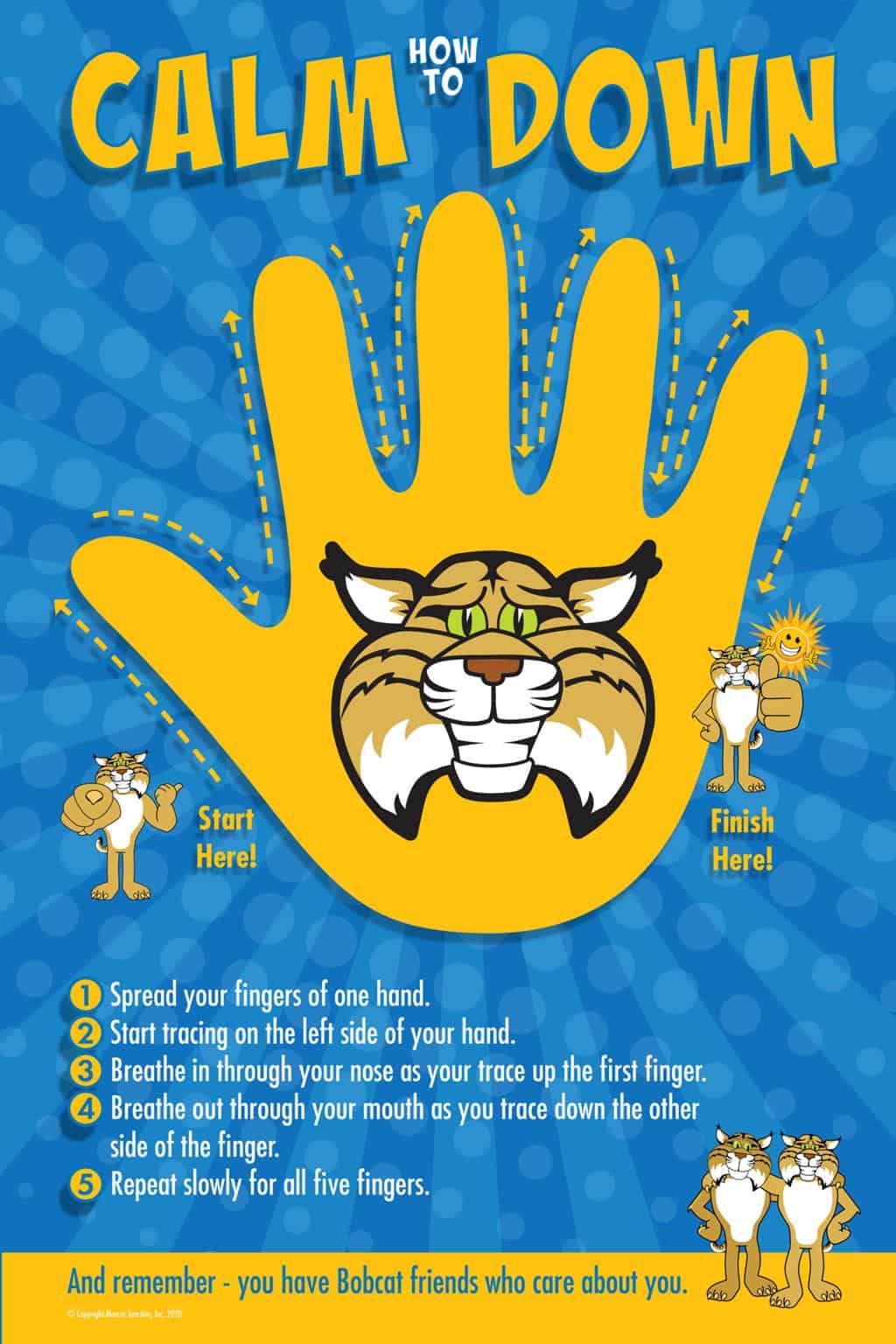 https://mascotjunction.com/pbis-articles/
Theme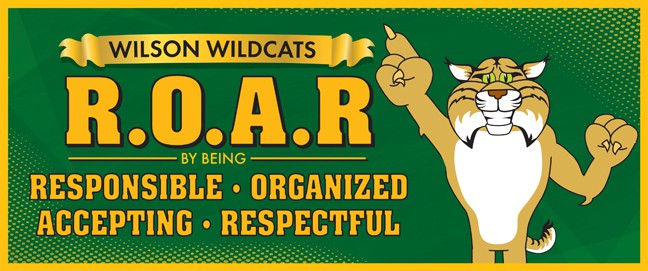 Welcome



Matrix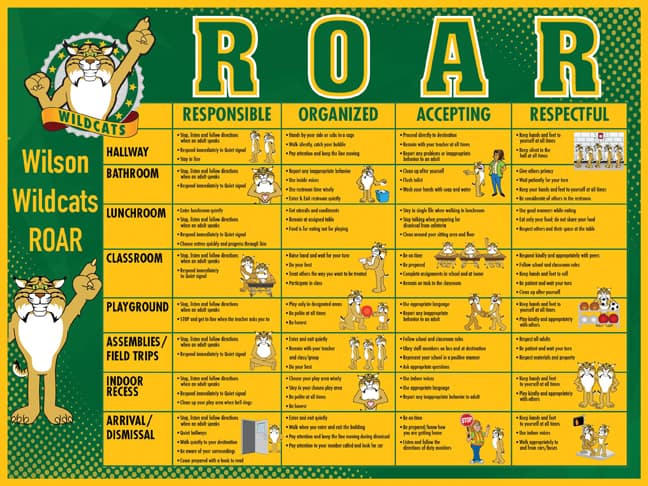 Rules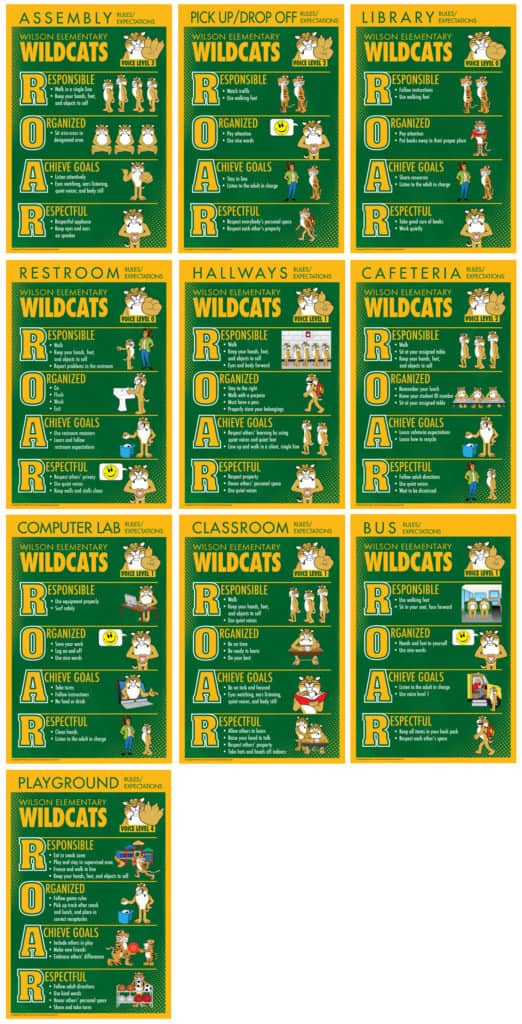 Ceiling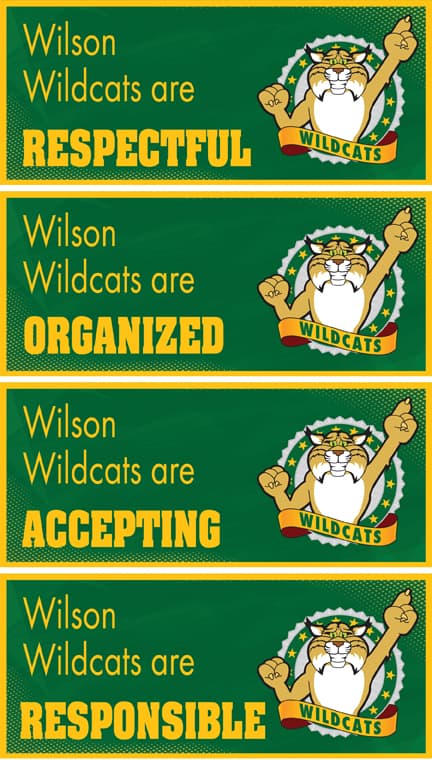 Pole
Banner Stands
A-Frame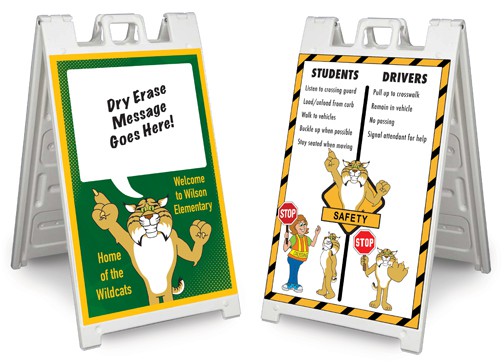 A-frame signs can serve a dual purpose. Put your safety rules for the pick-up and drop-off area of your school on one side, and use the other side for dry-erase messages for special occasions.
Hallway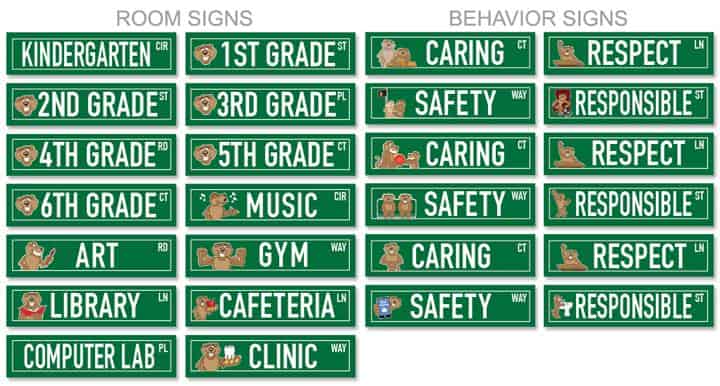 Hallway street signs are a great way to build a sense of community in your school, and for reinforcing your PBIS program. Each sign features your bobcat mascot.
Plaquettes
Our plaquettes feature your pledge, theme or school rules at an 8"x12" size on a durable sintra plastic. Order these in sets of 10 to deck out your entire school.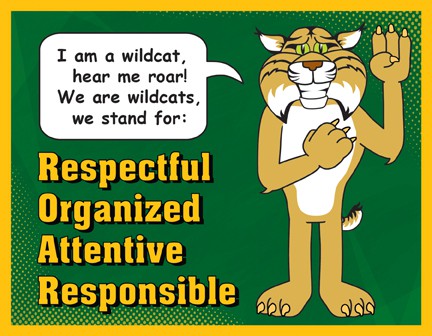 Wall
Floor

Customized for you. Durable laminated floor stickers made with commercial grade materials.
Stair
Stair Stickers are printed on the same commercial-grade material as Floor Stickers. Standard dimensions are 5ft wide by 5 inches tall. Custom sizes are available.
Window
Window Perfs provide an extra layer of security for your school.
Click to learn more!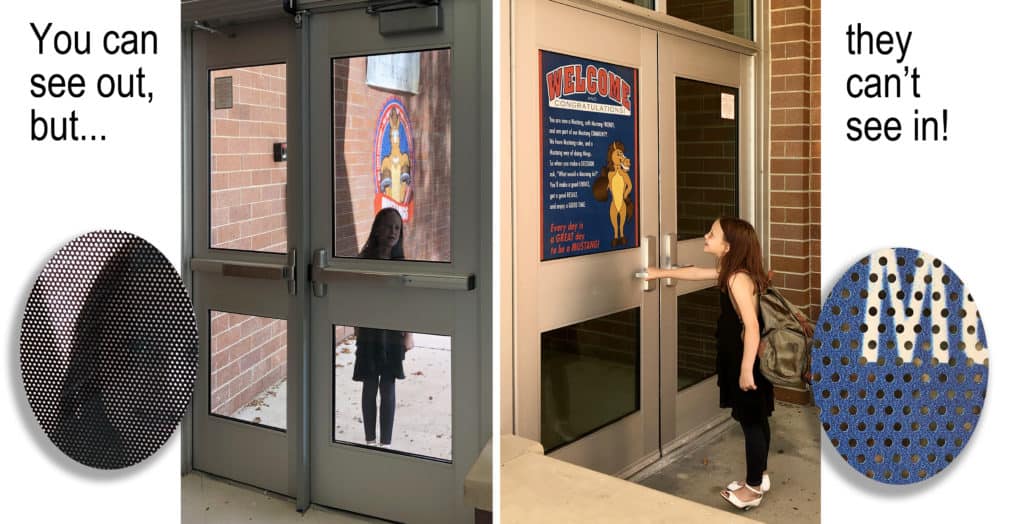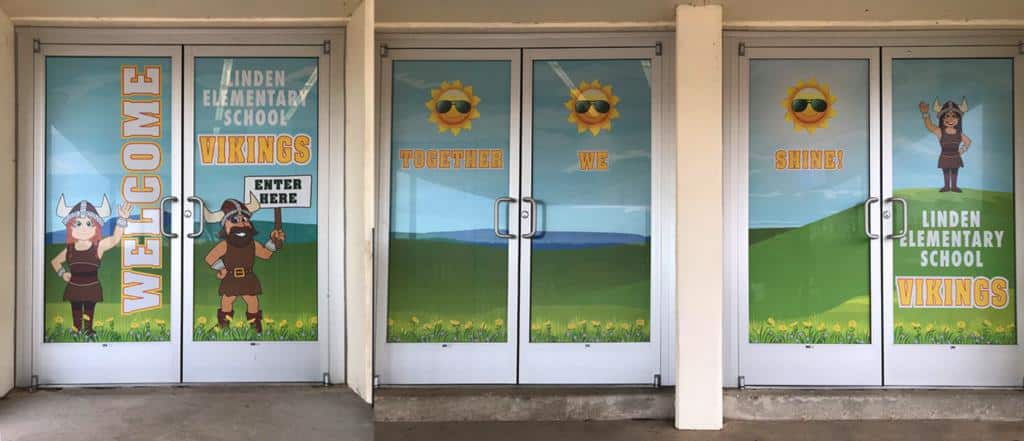 Outdoor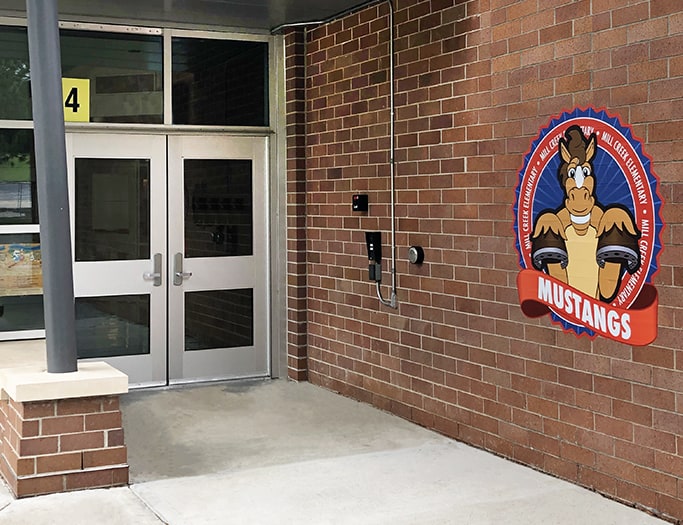 Brick Stickers™
Adheres to brick, block, concrete, asphalt and rough surfaces
Outdoor and indoor applications
Can last up to 24 months, or longer*
Heavy-duty aluminum foil with adhesive backing
Printed with UV ink for longer life in sunlight
Removes without residue
Fast and easy to install - just peel and stick!
*The amount of UV rays affects the life of all outdoor signage. Actual life may vary based on amount of exposure to sun light (UV rays).
Sensory Paths
Bumper
Small Rewards
Tattoos
Table Throw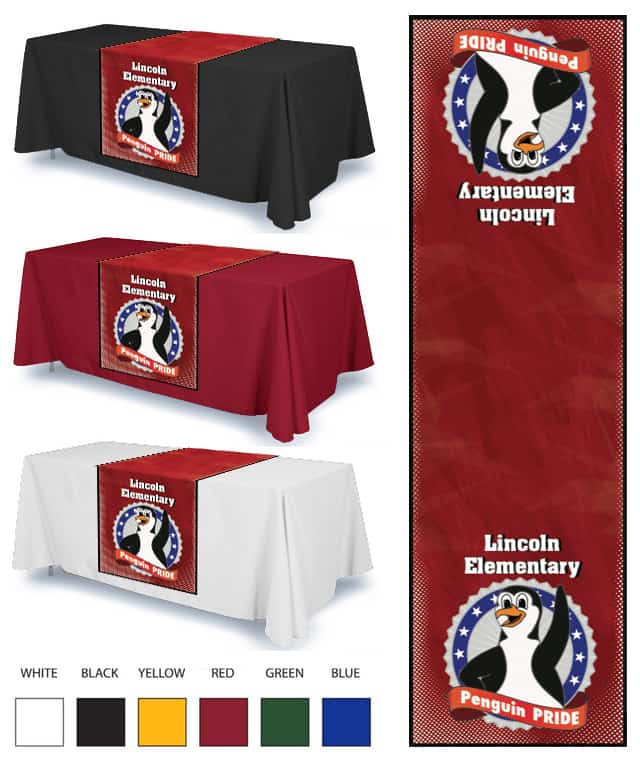 Cinch Sacks & Totes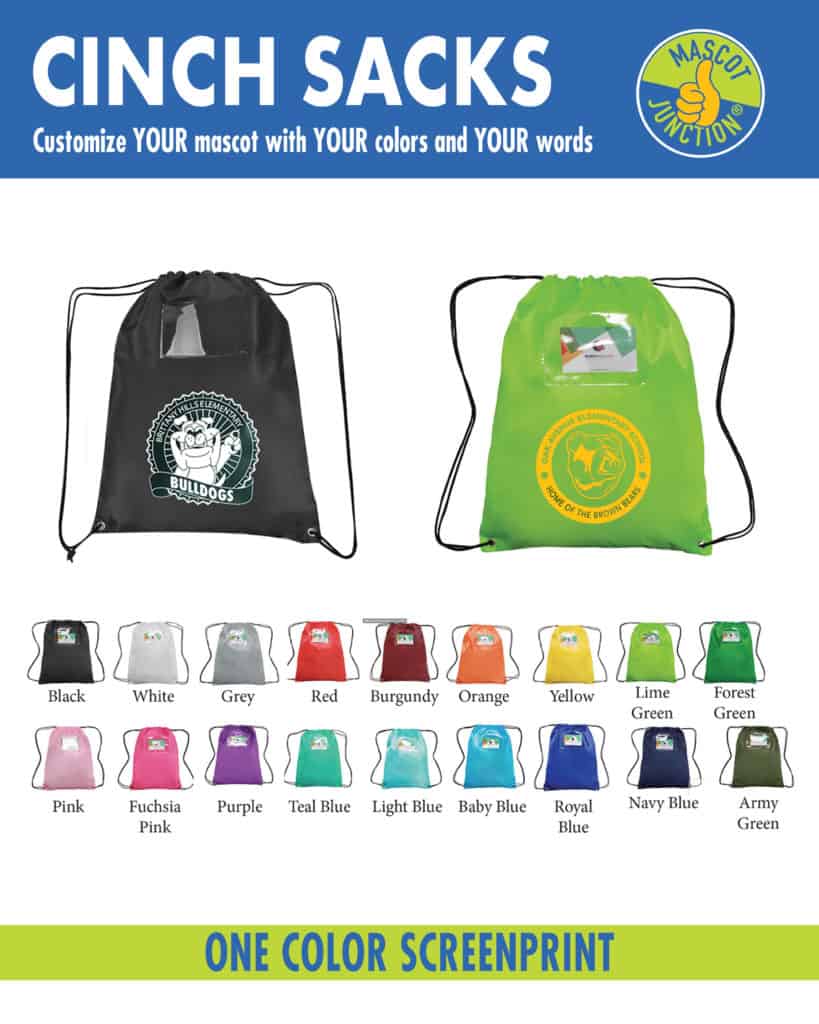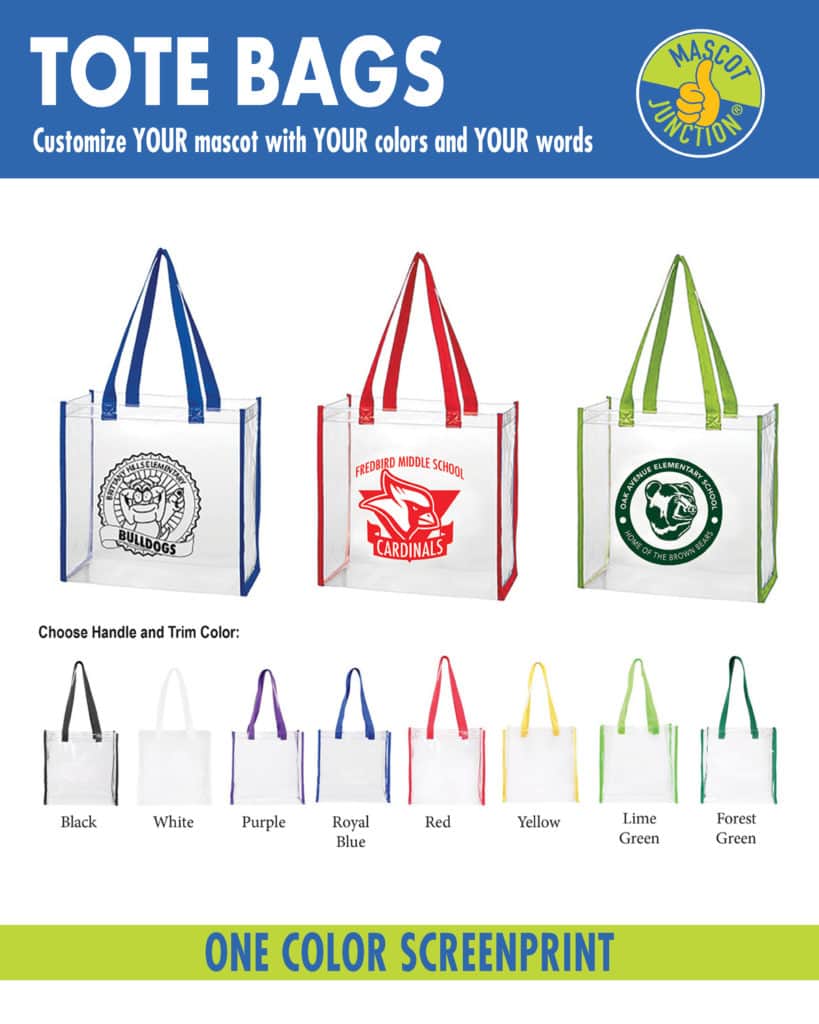 Cups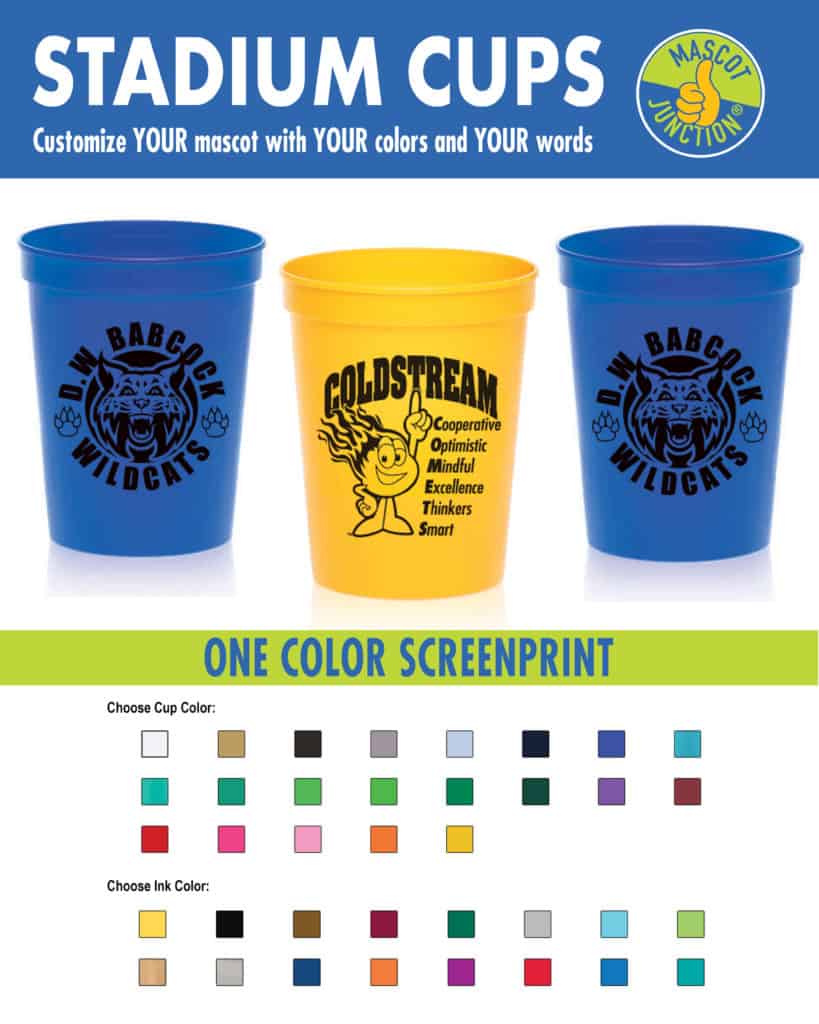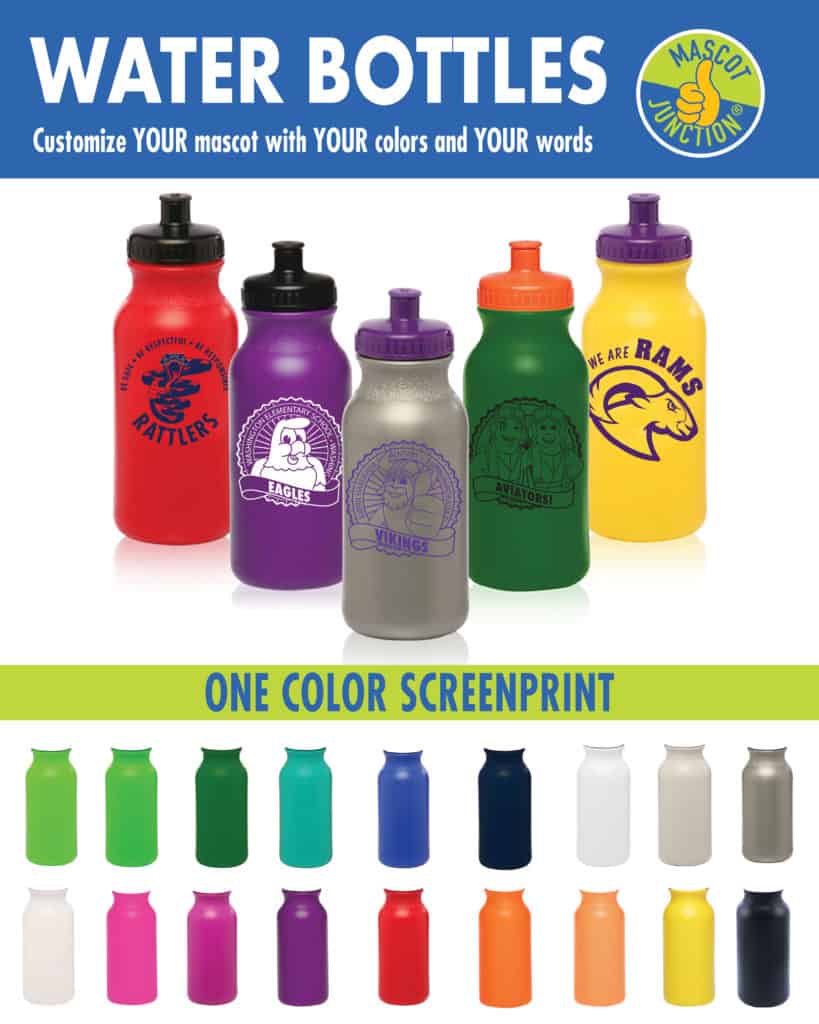 Parking Passes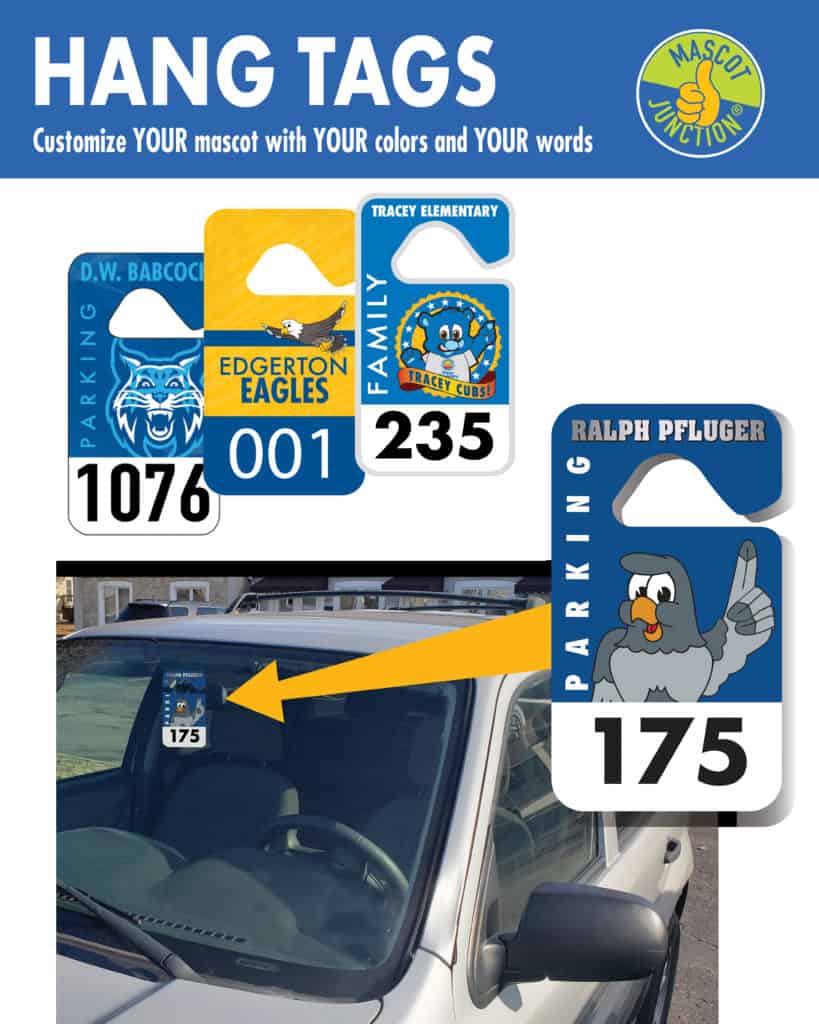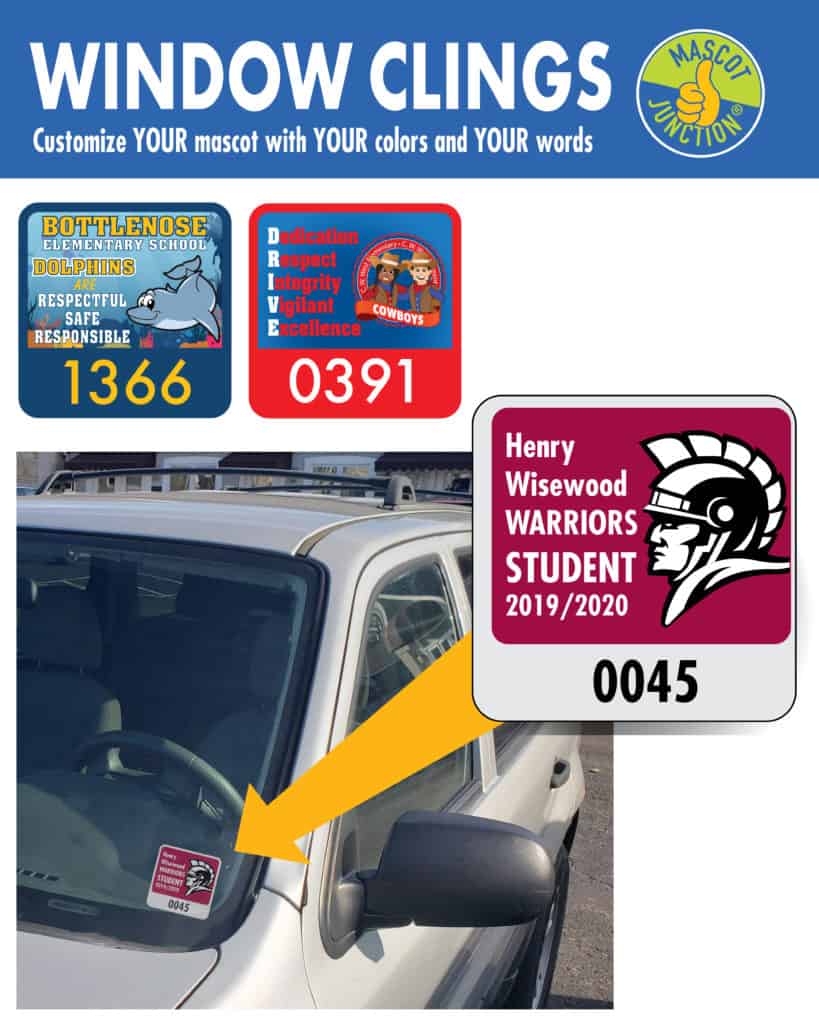 Tattoos
Superhero Capes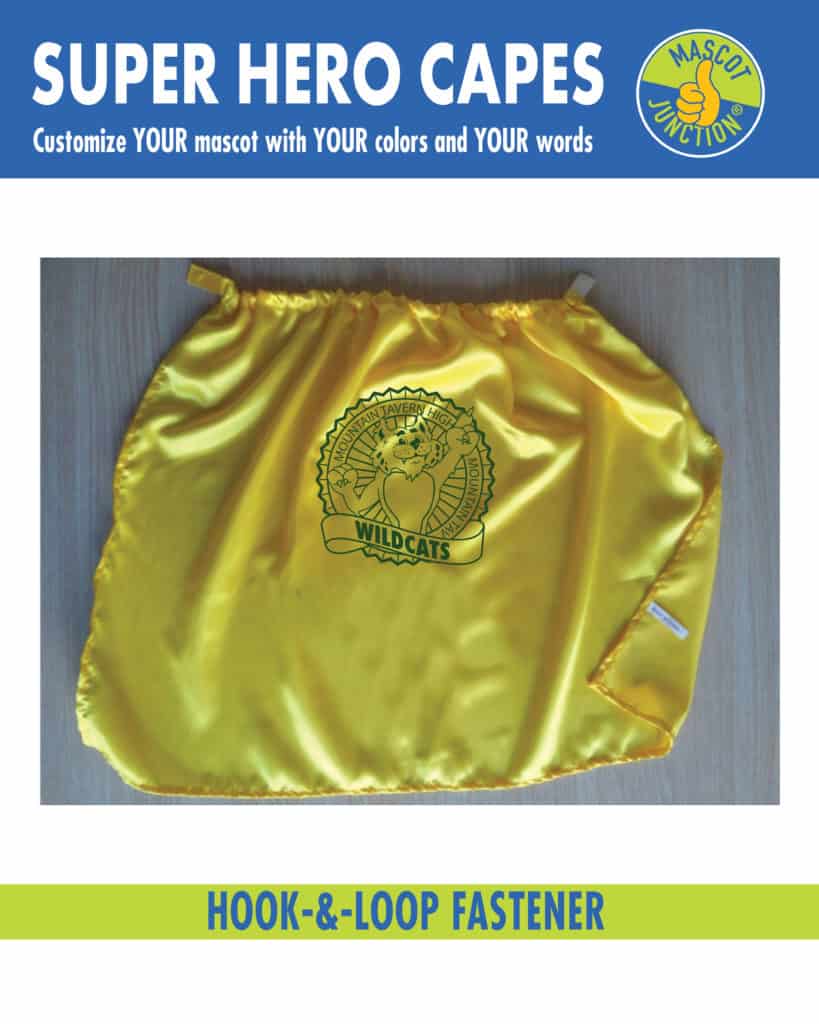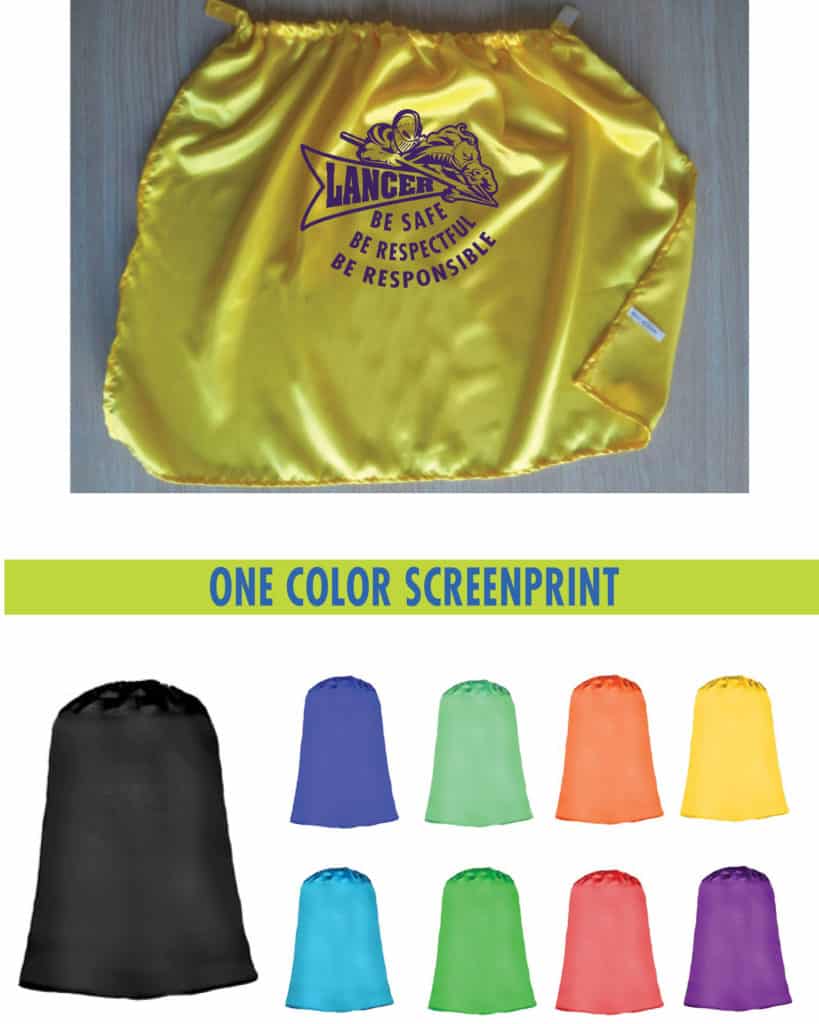 Pens & Pencils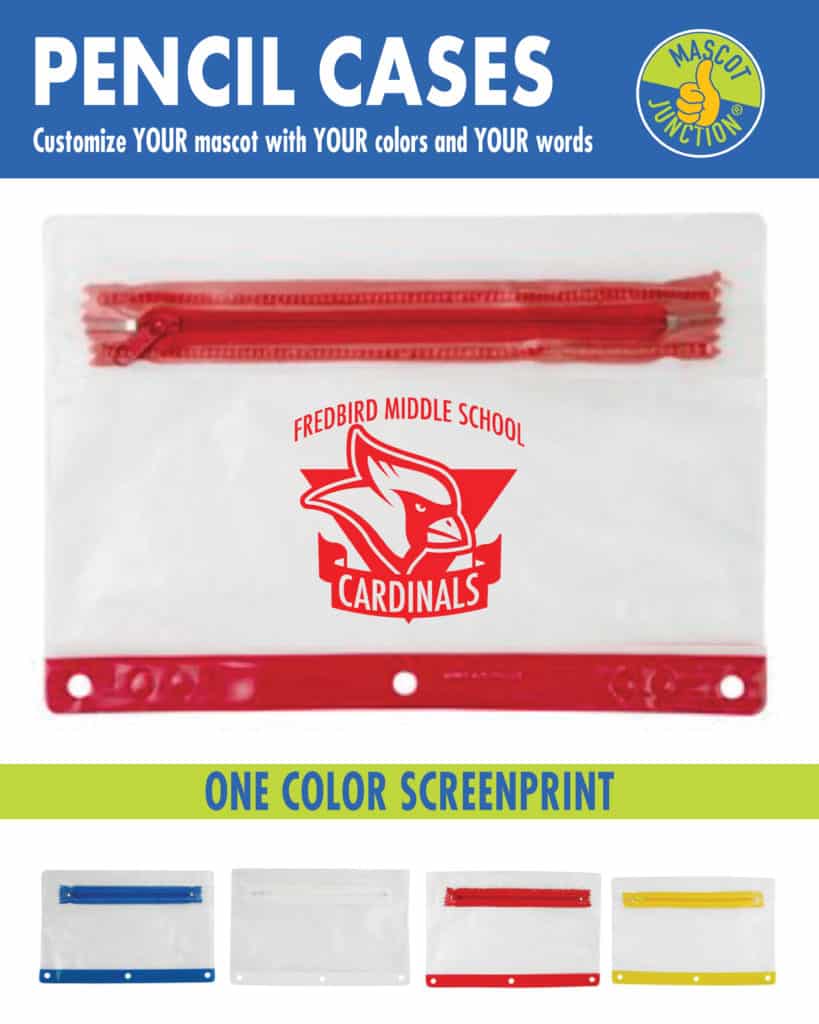 Folders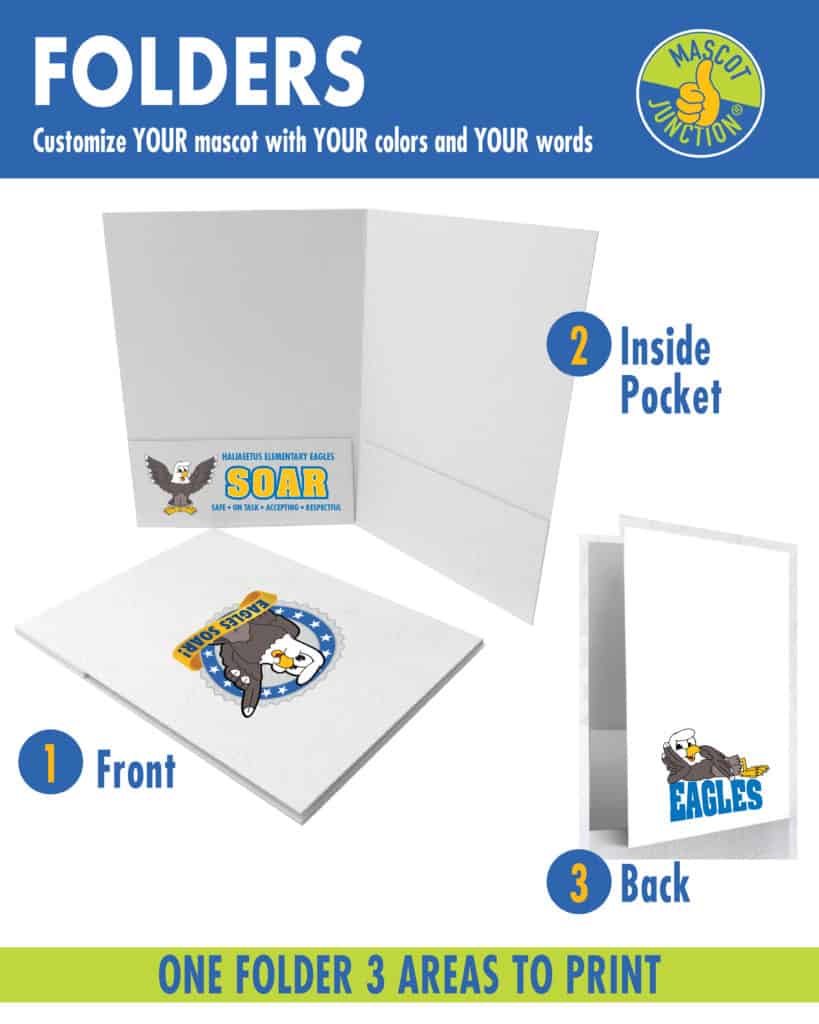 Rulers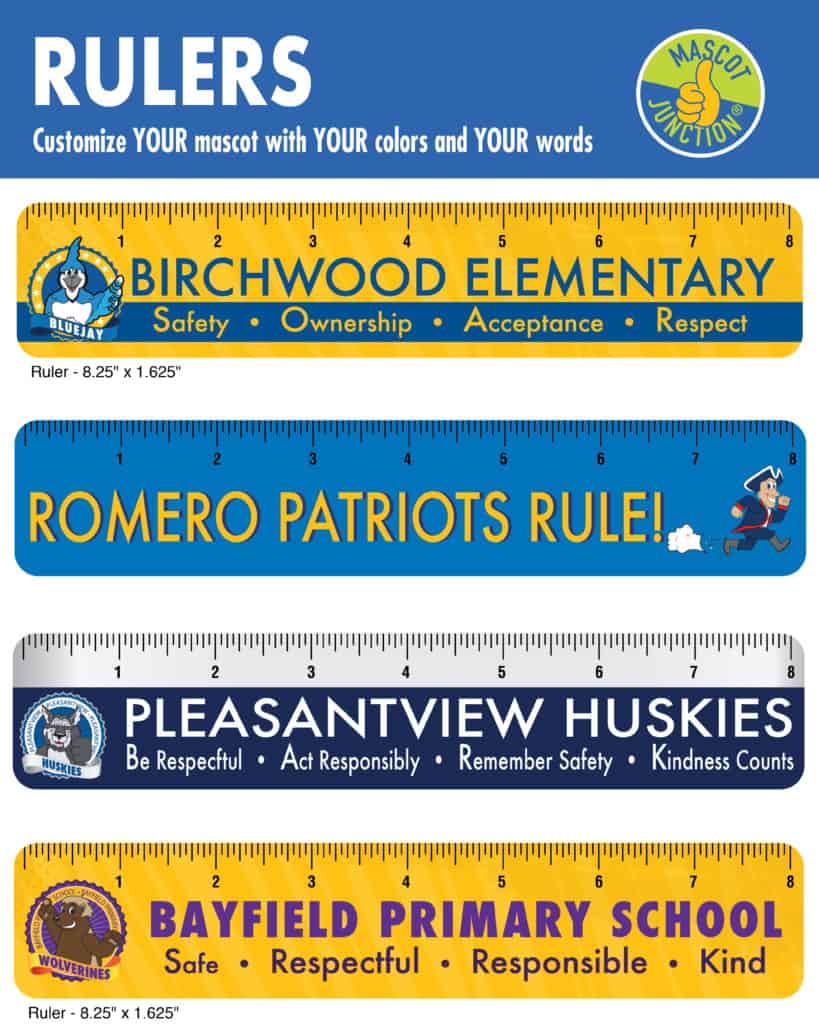 Bookmarks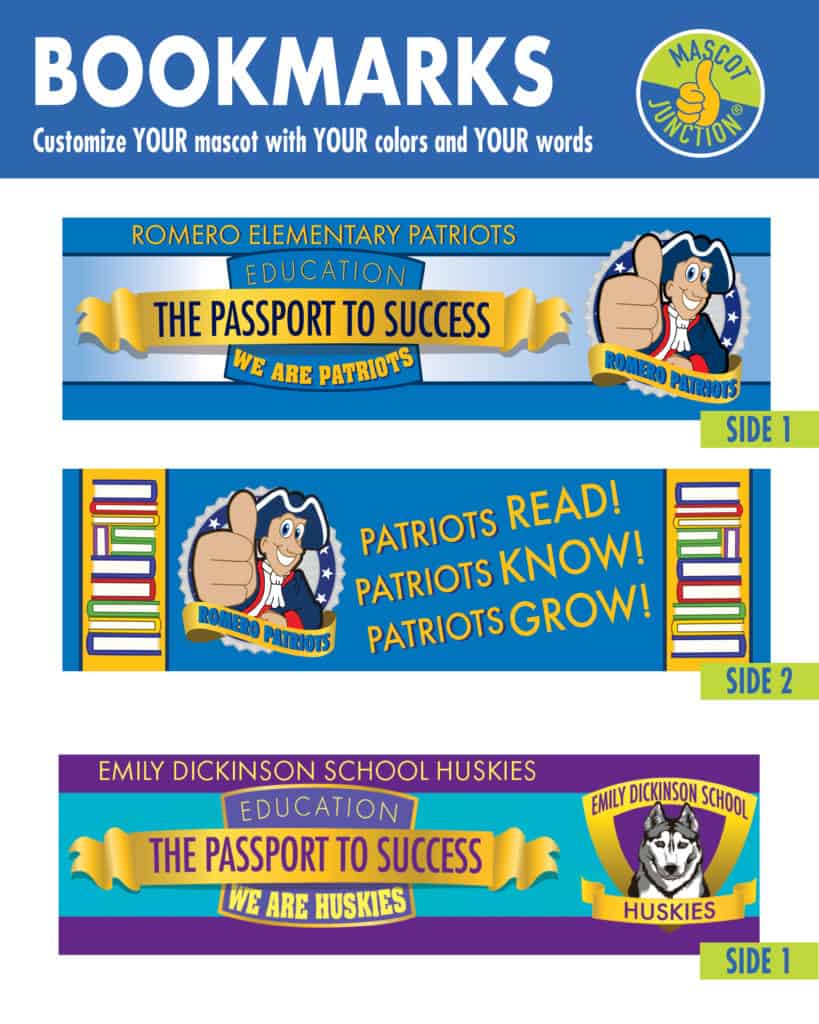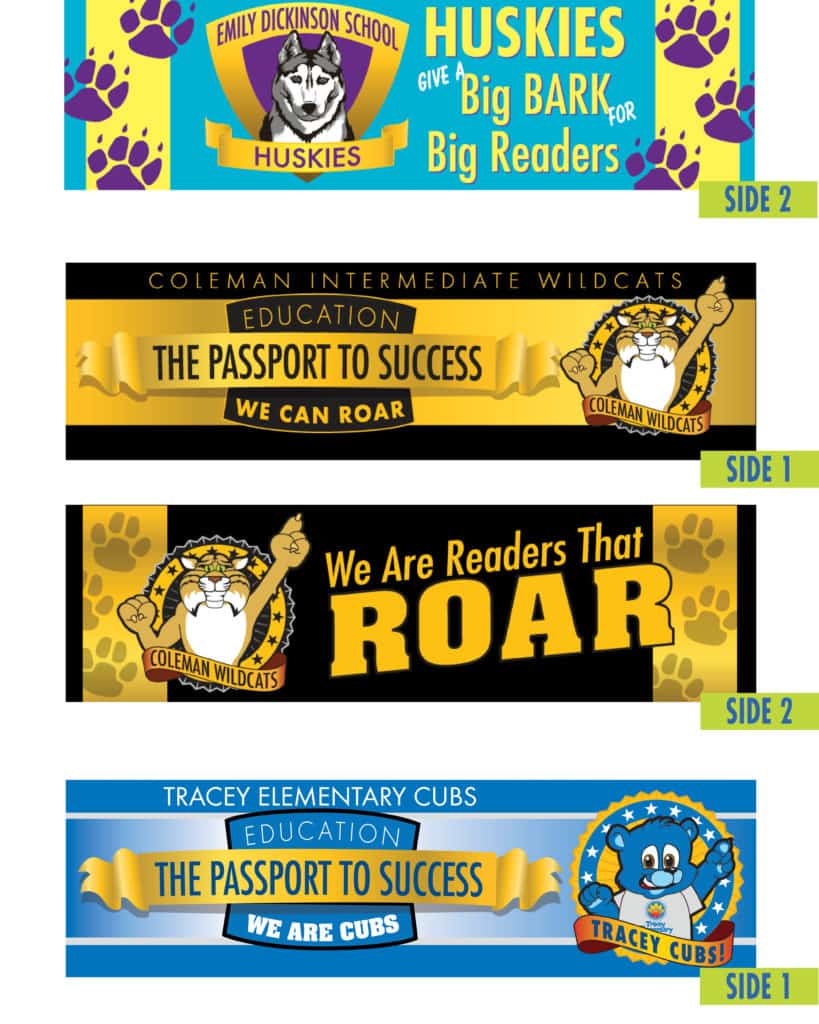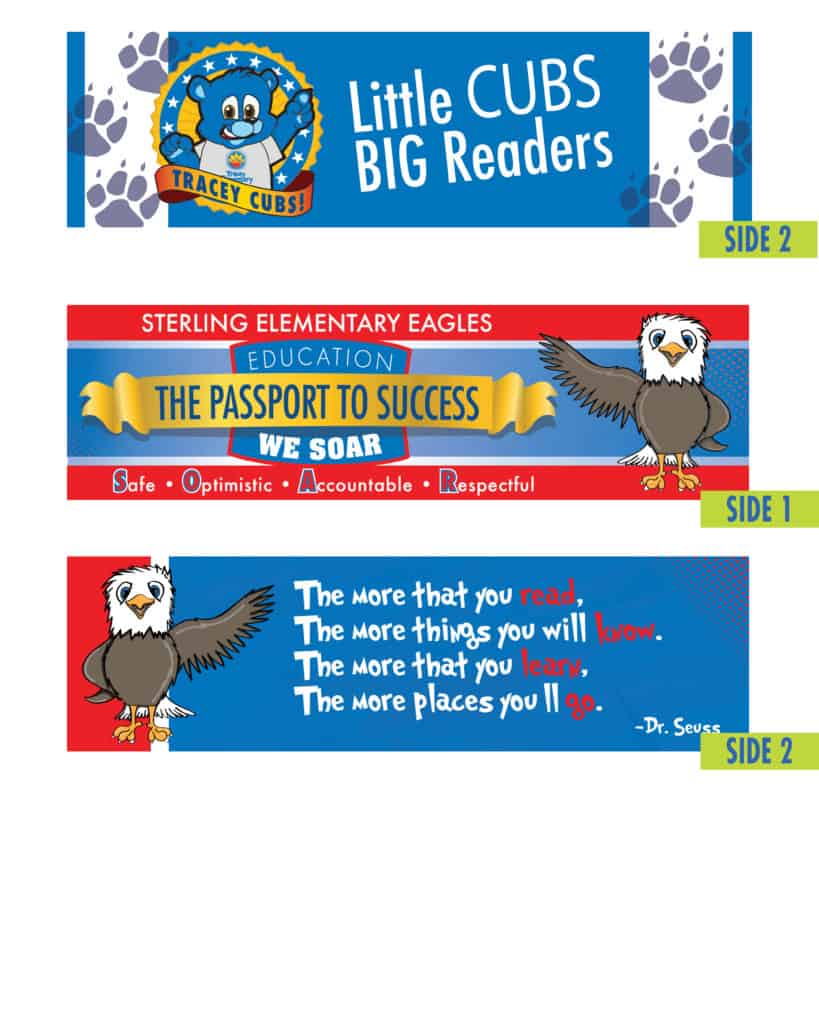 Wristbands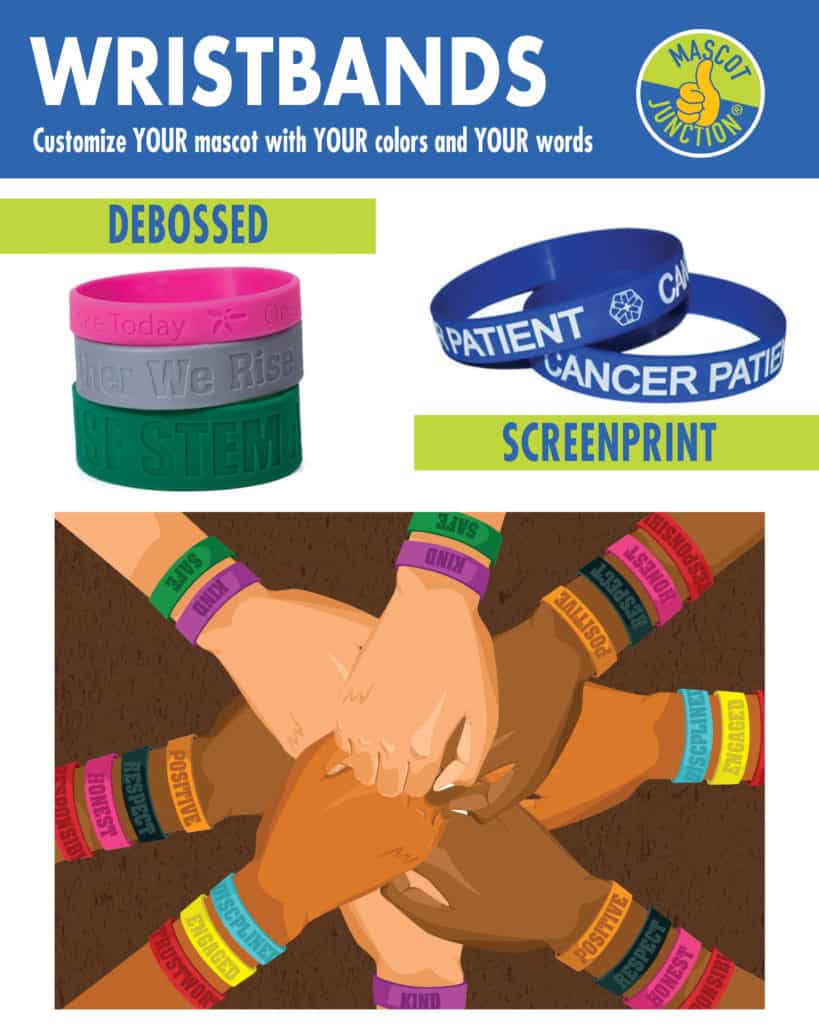 T-Shirt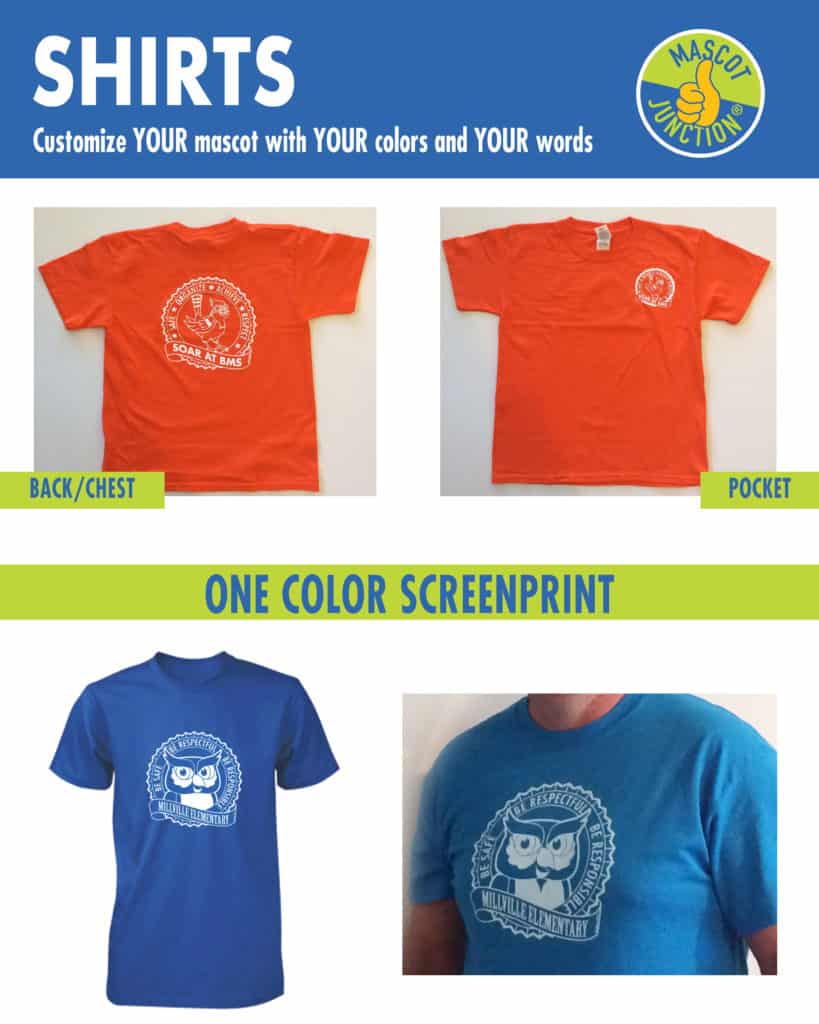 Text-only option also available upon request (no visual role model illustrations).