How Do I Get Wrinkles Out of Vinyl Banners and Posters?
Wrinkles and folds will come out, over time, when the vinyl is stretched flat, but there are ways to speed up the process. You can:
BEST WAY – warm sun: Lay the poster/banner on a flat surface (sidewalk or parking lot) in warm sunlight. The heat softens the vinyl and wrinkles disappear. Stretching the vinyl helps. The warmer it is, the faster it works.  If warm sunlight is not available, use one of the other methods.
Heat Gun / Hair Dryer – Turn the vinyl print-side-down and apply warm air to the non-print side. Start with a low heat setting and test in a small area to ensure the temperature is not too hot – damaging the vinyl. Do not touch the heater directly to the vinyl.
Iron – Turn the vinyl print-side-down and place a cloth over it so the iron never touches the vinyl directly. Start on the lowest temperature setting. Test on a small area. If the wrinkles don't come out, turn the heat up one setting at a time until you get results. Do NOT use steam or spray water. Vinyl is plastic and the water doesn't affect it, and only creates more of a mess.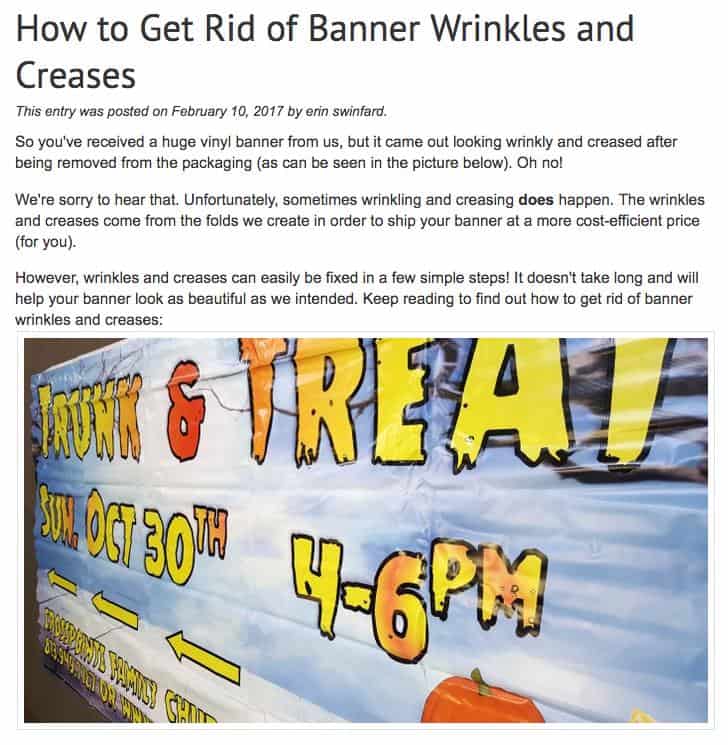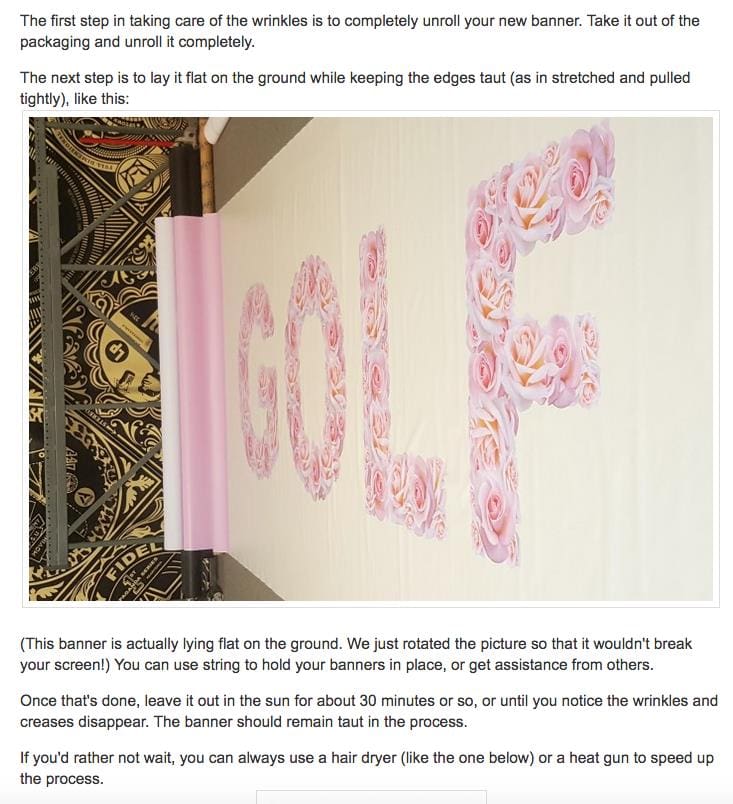 Credit for this article: Monster Media, Inc.