Mascots
Teaching Tools
Posters
Banners
Signs
Stickers
Misc.
Design Options
Clip Art Standard
The STANDARD Clip Art Collection for the black bear features 48 illustrations of the black bear doing school related activities. These images are great for yearbook design, bulletins, worksheets, newsletters, Web sites and all types of school communications. You get both high resolution (vector) and low resolution (png) versions of each image. If you need a specially drawn illustration of the black bear, just ask

Clip Art Behavior
The behavior set is currently under construction, please let us know if you are interested in this.
Logo-Cartoon
We customized the logo with your school name and colors.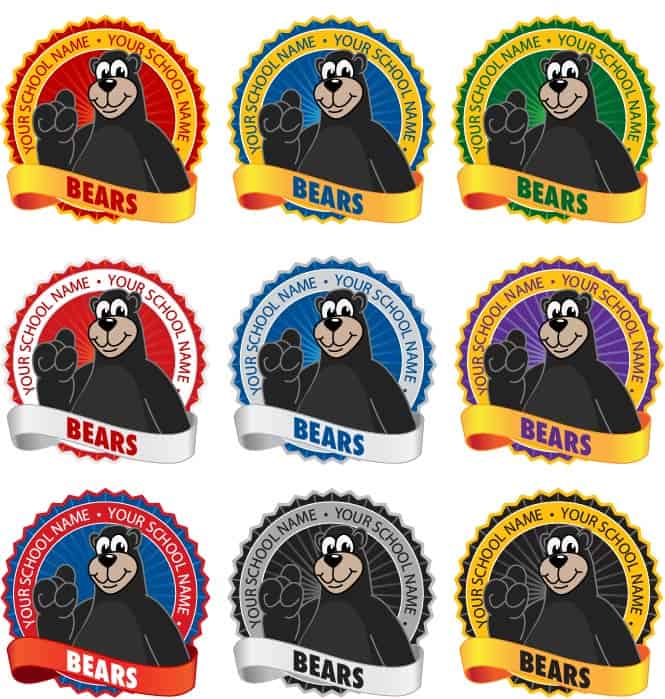 Logos-Graphic
We customize logos with your school name and colors. "Grizzly" can be changed to "Bears, Bruins" or whatever you prefer.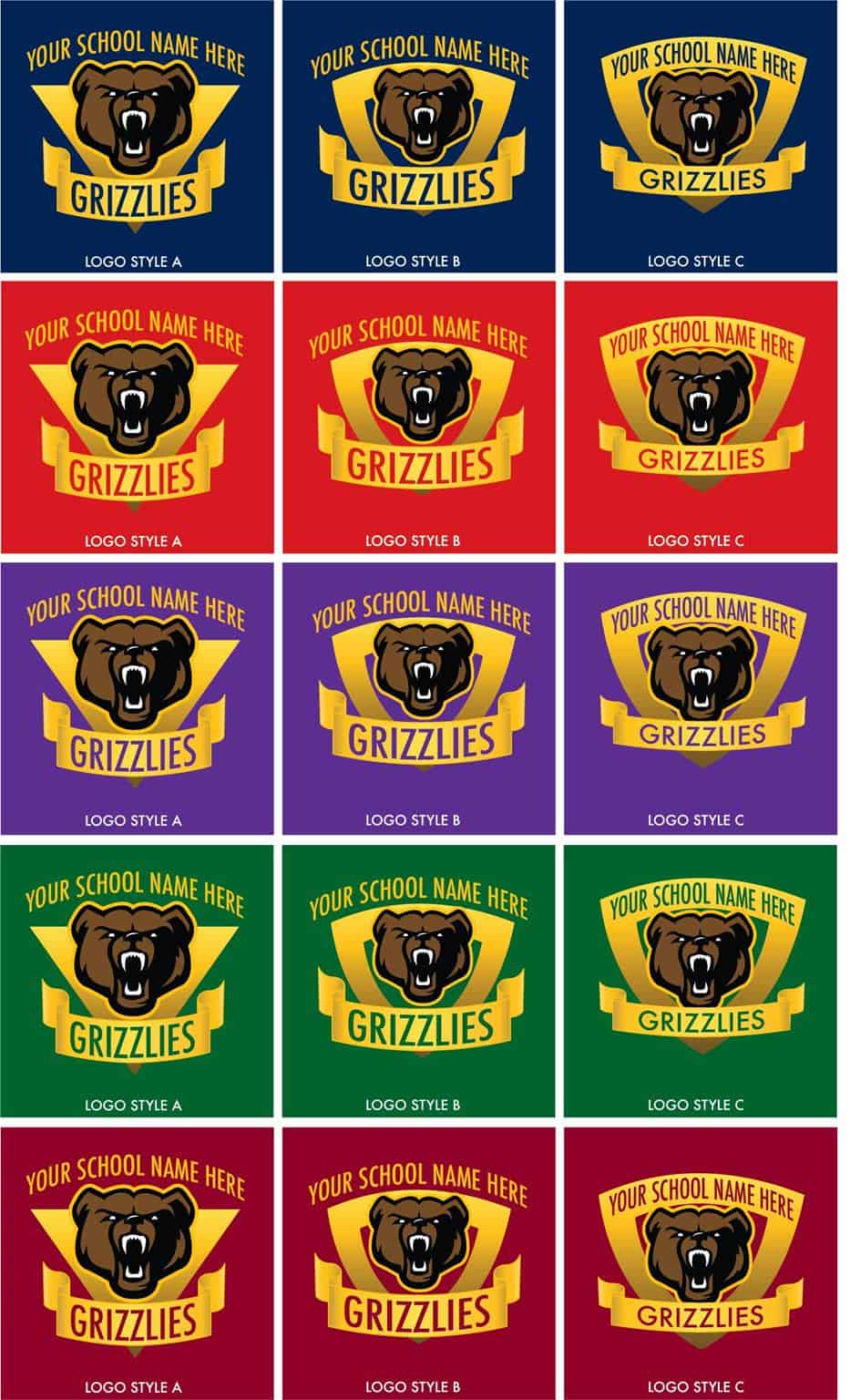 Costume