Clip Art Standard
The STANDARD Clip Art Collection features the comet mascot participating in activities related to every day school life, sports and holidays. Use the clip art for year book design, newsletters, bulletins and other school related communications.
Clip Art Behavior
We are currently working on the behavior clip art set for the comet, showing him demonstrating positive behavior like respect, responsibility, diversity, anti-bullying and more. See our catalog to see samples of these behavior clip art illustrations.
Logos-Cartoon
These logos are customized with your school name and colors. These logos are used on posters, banners, signs and other products in our Roll Out Kits.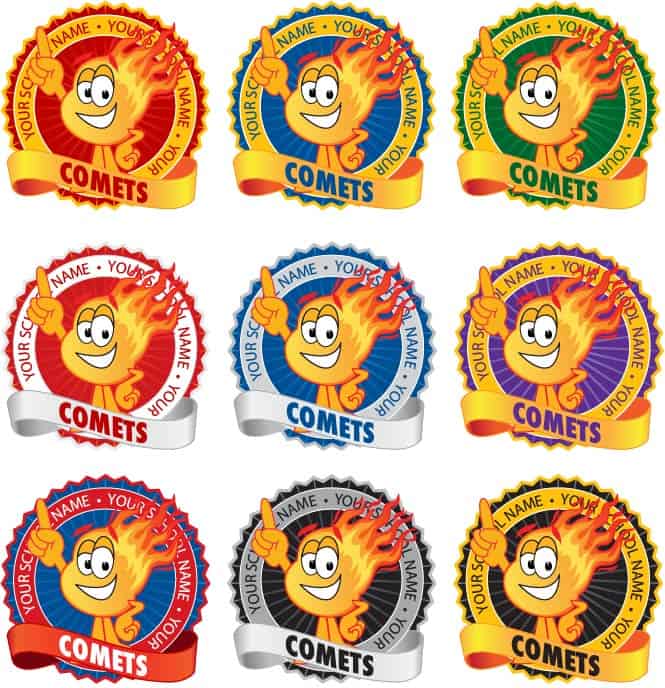 Standee
Use a life-sized cut-out standee to welcome guests, appear at special events, pose for pictures, and as a traveling trophy to reward classrooms.
• 35"x58"
• 1/4" thick foam core
• Comes folded
• Fold-out stand included on back