Our new cowboy mascot is currently under development, so we don't have all 80 of his clip art illustrations done yet. However, you can look at other mascots to see what's possible. If you are interested in clip art, posters or any of our products featuring the cowboy mascot, just let us know. We'll be glad to expedite completion on your behalf. E-mail info@mascotjunction.com or call 816-916-1377.
Logos
For older students, these logos are customized with your school name and colors. These logos are used on posters, banners, signs and other products in our Roll Out Kits.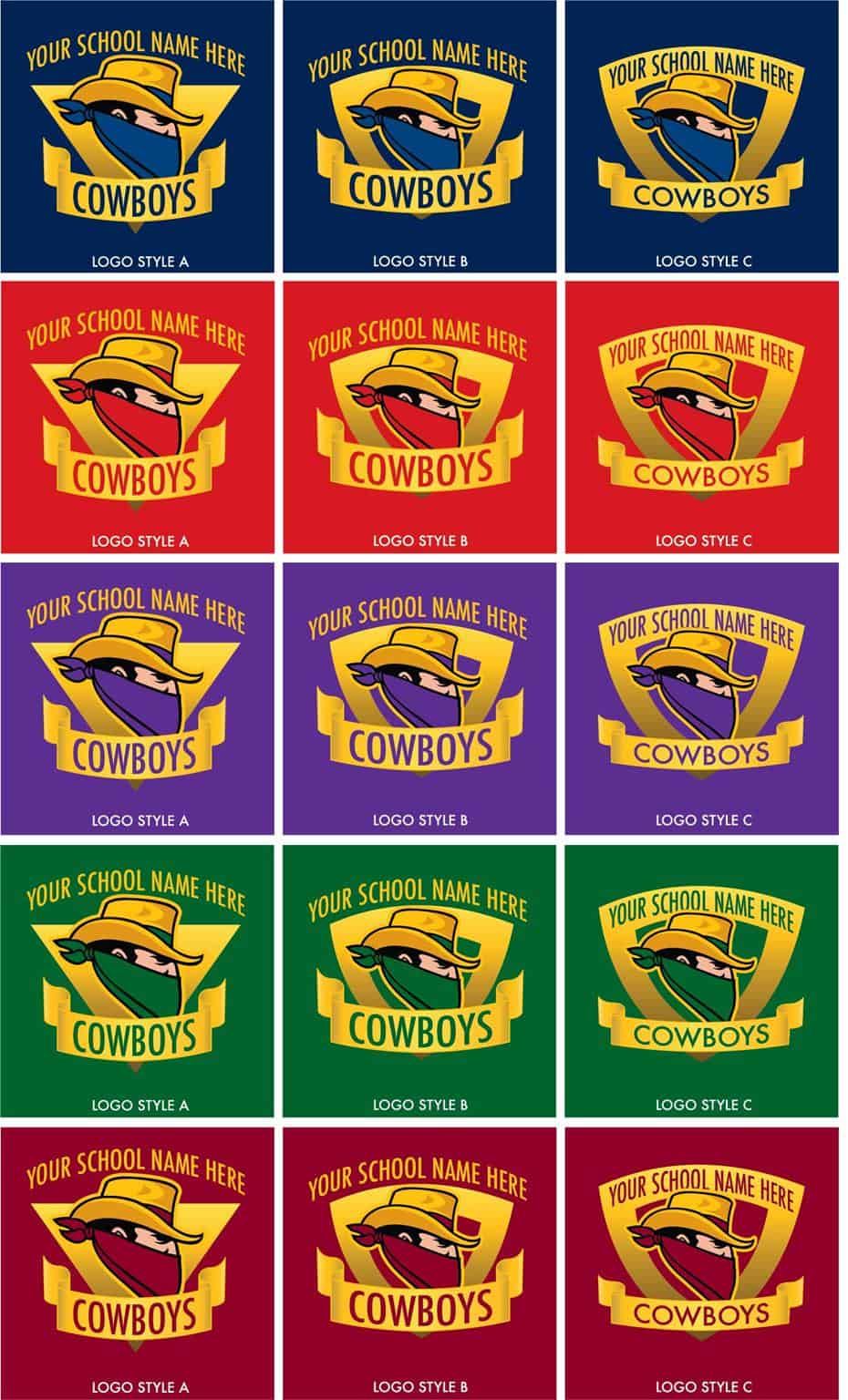 Catalog
Wallets
Teach students how to be responsible with money, and learn organizational skills with a Gotcha Reward Wallet Pack. Each Pack includes three wallet designs, and five gotcha reward (mascot money) templates - one for each of the denominations: $1, $5, $10, $20 and $50. Wallets and dollar bills feature your school mascot, and are set up for convenient printing on letter-sized sheets of paper. The wallets are designed to be colored and customized. The student writes their name in a space on the outside of the wallet. On the inside, there is room for them to fill out an identity card with information like their address and phone number. Six charge card spaces are allotted for writing in the behaviors of your school's PBIS program, and/or your PBIS theme or motto.